As a family-owned business, Merri-Makers Caterers' mission is to make everyone feel like they are a part of the family. One of our favorite ways of incorporating family traditions into your wedding day is through cuisine.
A few years ago, a father of the bride proposed we serve this brilliantly simple and delicious dish: 'cacio e pepe' which is Italian for 'cheese and pepper' at his daughter's Ashford Estate garden wedding. He worked side by side with our chefs and taught them the delicate intricacies involved in making this traditional Italian dish. Gemelli pasta is tossed in a large, hollowed-out wheel of Parmigiano Reggiano. With each turn, the cheese latches onto the ridged pasta creating a creamy marriage of cheese and starch topped with freshly cracked black pepper. Prepared a la minute; this dish transports guests back to simpler times and they are washed over with a deep sense of Sunday family dinner nostalgia. Cacio e pepe has become a cocktail hour staple.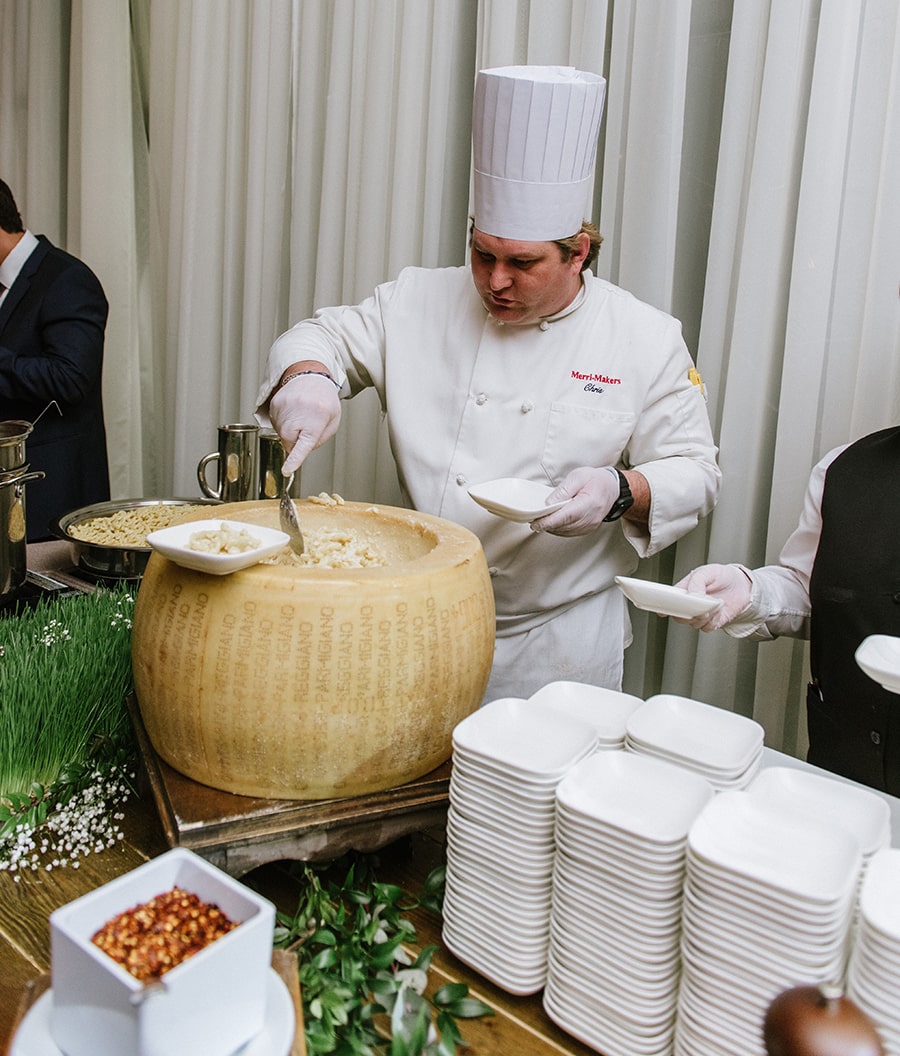 We can take a trip to the Emerald Isle during cocktail hour with an impeccably brined corned beef and cabbage short plate, mini shepherds pies topped with buttery mashed potatoes served alongside sips of Guinness and warm, hearth-baked Irish soda bread.
If your union represents the joining of different regions, we can create a cultural fusion station such as Polish pierogis and smoky kielbasa finished with caramelized onions coupled with authentic Norwegian lefse (a soft flatbread) paired with lingonberry jam and dusted with confectioners' sugar.
Our interactive chaat station is our take on this traditional Indian street food, it is robust in flavor and a feast for the eyes. Or wow your guests with a whole suckling pig- with origins in Spanish cuisine, "lechon" has become a favorite dish amongst cultures across the globe. It is visually striking and incredibly succulent and tender with utterly delicious crispy, crackling skin.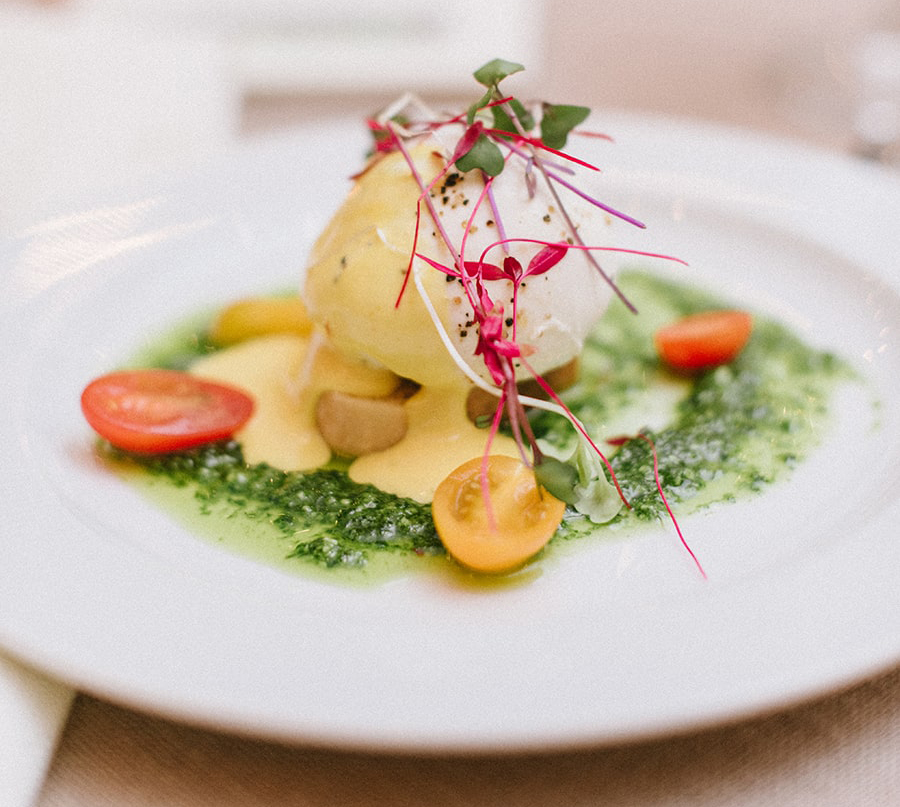 Our chefs are continually testing, innovating and building menus that are current and fresh. We love to incorporate old-school flavors with the latest trends in the food industry to mesh the history of your family's flavors with the latest chapter of your story being written on your wedding day.
We have the pleasure of catering at some of New Jersey's top luxury wedding venues where we can produce beautifully elegant and rustic weddings at the Ashford Estate or traditional and boho beach weddings at Bonnet Island Estate and Mallard Island Yacht Club. We look forward to designing a menu that reflects your family's traditions and culture and welcoming you into the Merri-Makers family.