There's no place better than NJ to plan the perfect fall wedding. The crisp air is refreshing, the colors are enlivening, and the venues are amazing. Most of autumn might "fall" just outside of the traditional wedding season that runs from spring through summer, but more and more couples are booking fall weddings. In fact, October is now the most popular month for weddings, according to New Jersey Bride and the National Association for Catering and Events (NACE). Here are a few of our favorite fall wedding trends that we see at our NJ wedding venues.
Harvest Weddings
If your wedding date is in November, consider making your big day a second Thanksgiving of sorts with a feast of delicious food and delectable desserts. Embrace the colors and accents of fall in your table settings, flower arrangements, and throughout your wedding décor. A harvest wedding has charm and character that will add to all those warm-fuzzies that your ceremony holds.
Shore Weddings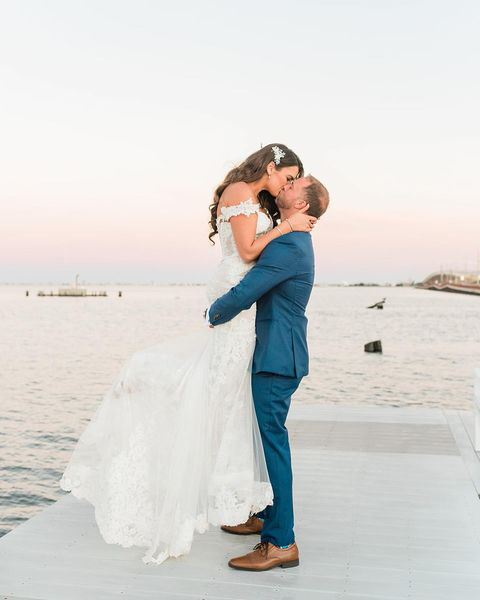 When you think of spending time "down the Shore," your mind probably skips right to summer. But those who live by the Shore will attest that "local summer" is the fifth season they love most. It's that window from after Labor Day through as long as the weather holds, when the crowds are gone, and you have the Atlantic Ocean's magnificence seemingly all to yourself. Late September through early November are popular times for fall weddings at Mallard Island Yacht Club, located on Barnegat Bay across from Long Beach Island and home to an acclaimed, 3,000-square-foot bridal penthouse.
Estate Weddings
Everyone loves a fall weekend getaway filled with foliage and seasonal treats. A venue like Ashford Estate or Bonnet Island Estate can provide that destination wedding feeling surrounded by fall scenery. Ashford Estate is tucked away in Monmouth County on hundreds of acres of preserved farmland, with Russo's Apple Orchard nearby. Bonnet Island Estate is a coastal mansion and plantation-style property that boasts Nantucket vibes right here in NJ.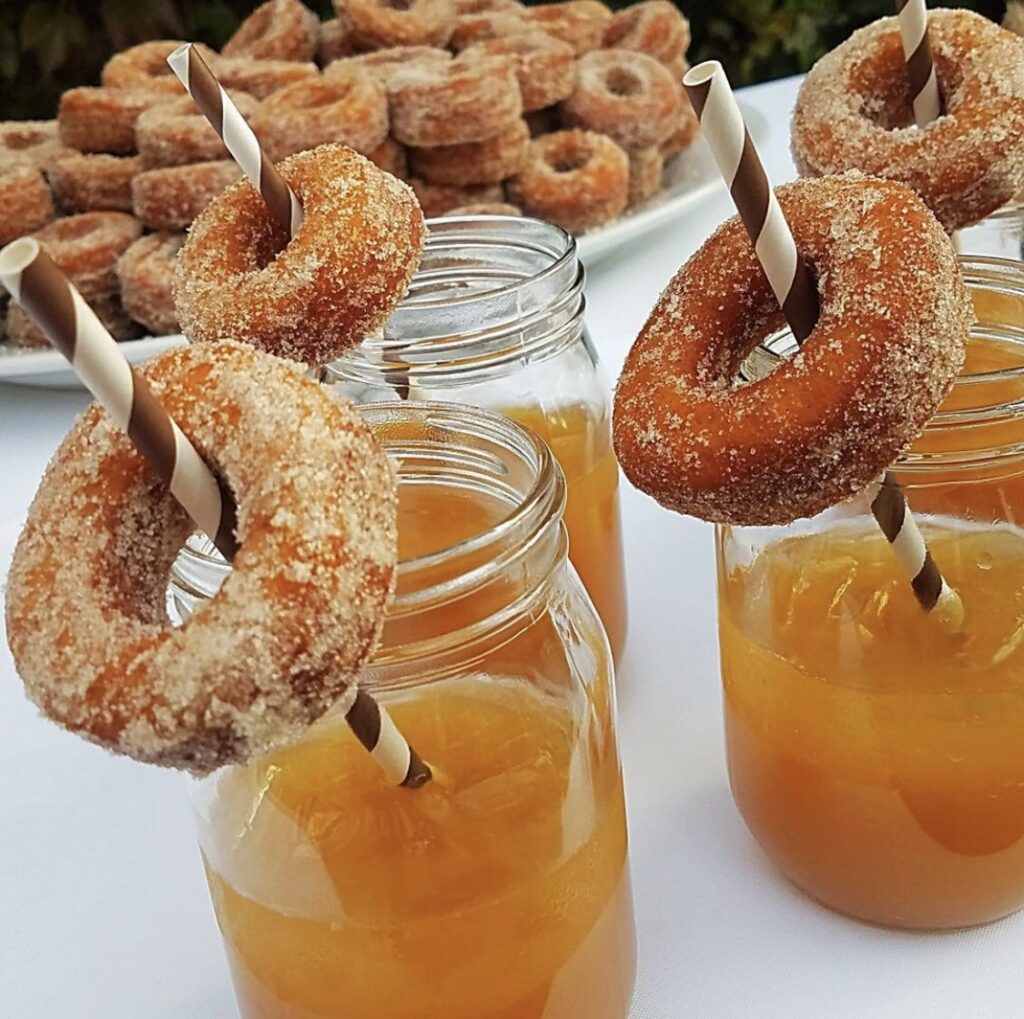 Warm Welcome Cocktails
In brisk temperatures, it's important to warm your guests up right from the start. Whether truly warm (think hot spiked cider) or soulfully warm (we're looking at you, bourbon), a welcome cocktail is an absolute must at a fall wedding. Plus, there are so many great fall flavors to work with for cocktails, from apple, pear and pumpkin to cranberry, cinnamon and maple.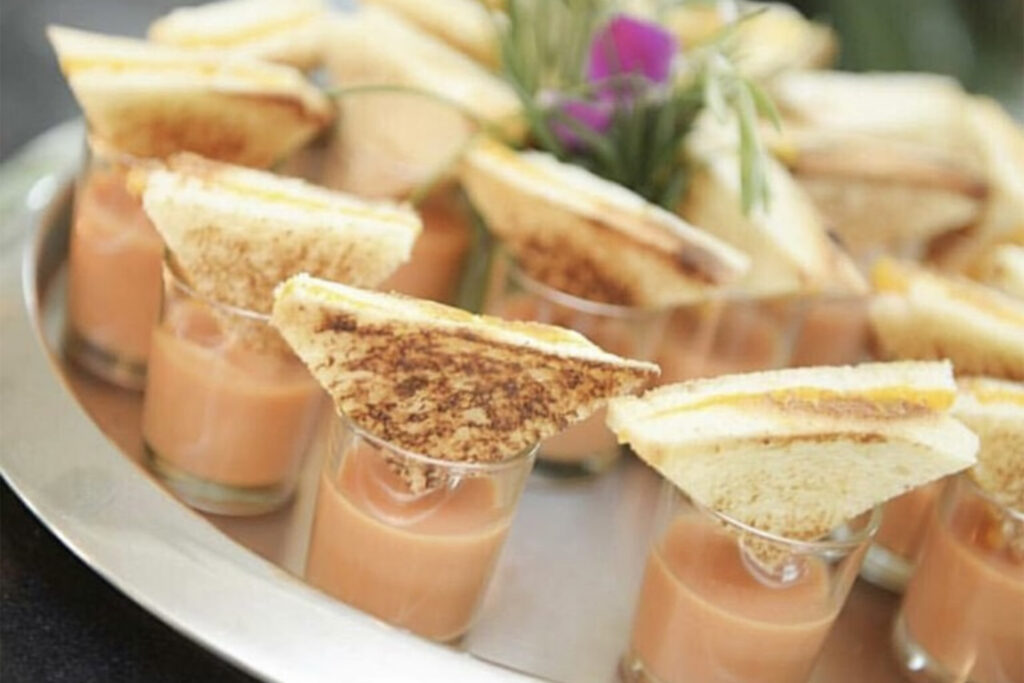 Seasonal Menus
Catering is where a fall wedding really comes to life. Fall brings quintessential flavors and ingredients that we all associate with warmth and family gatherings, and many of those ingredients are grown locally in NJ. From soups, appetizers and hors d'oeuvres to entrees and, of course, desserts, every item on your wedding menu can have seasonal inspiration.
Considering having a fall wedding in NJ? Merri-Makers offers all the above. You'll definitely "fall" for any one of our gorgeous NJ wedding venues along with our customized wedding catering. Just like there's no place better than NJ for a fall wedding, there's no better time than fall to Eat, Drink & Be Merri.