Get the Best Private Party Catering in New Jersey
It's not hard to find private party catering—but beautiful, elegant catering is a different story. At Merri-Makers, we take everything we know from our decades of success as a premier wedding caterer and apply the same exclusive catering concepts to provide an entirely different type of catering. It's a combination of aesthetics, ambiance and, of course, quality cuisine at a reasonable price. Let us make your next event memorable in every way and put delicious, chef-inspired food on every plate.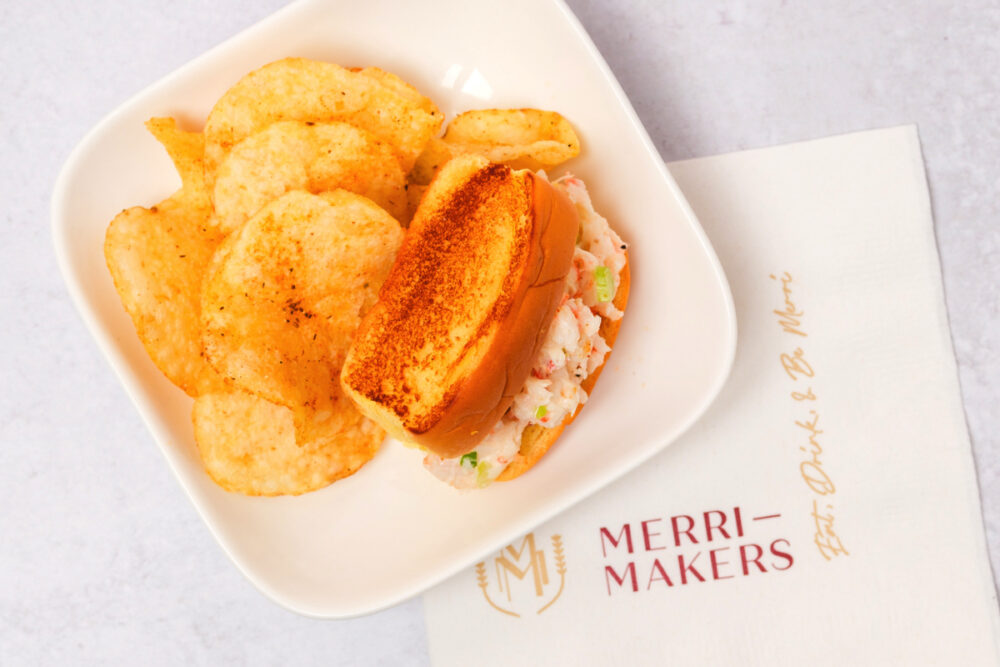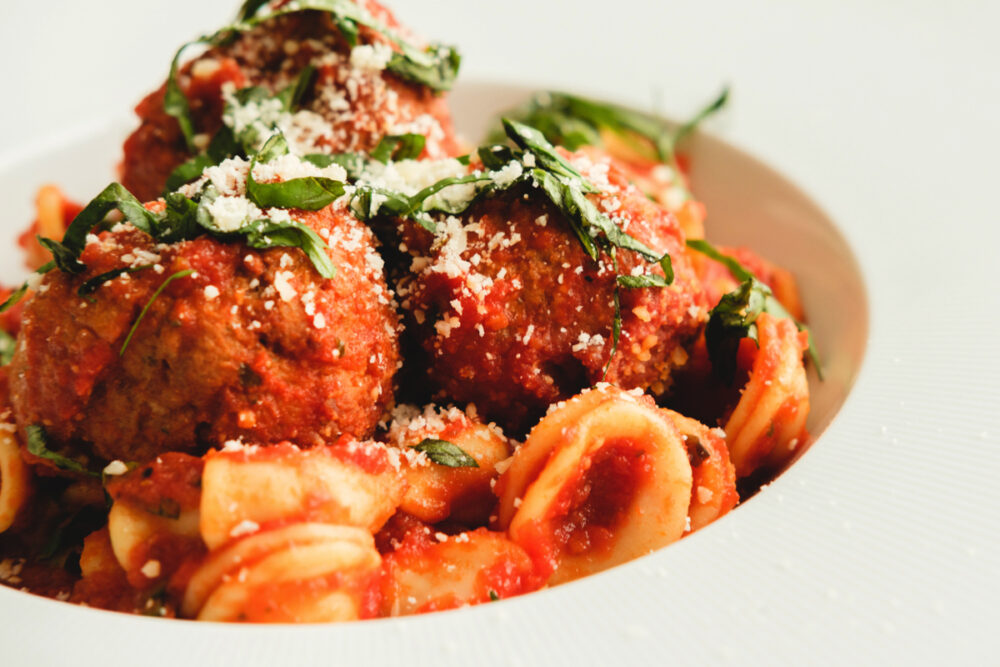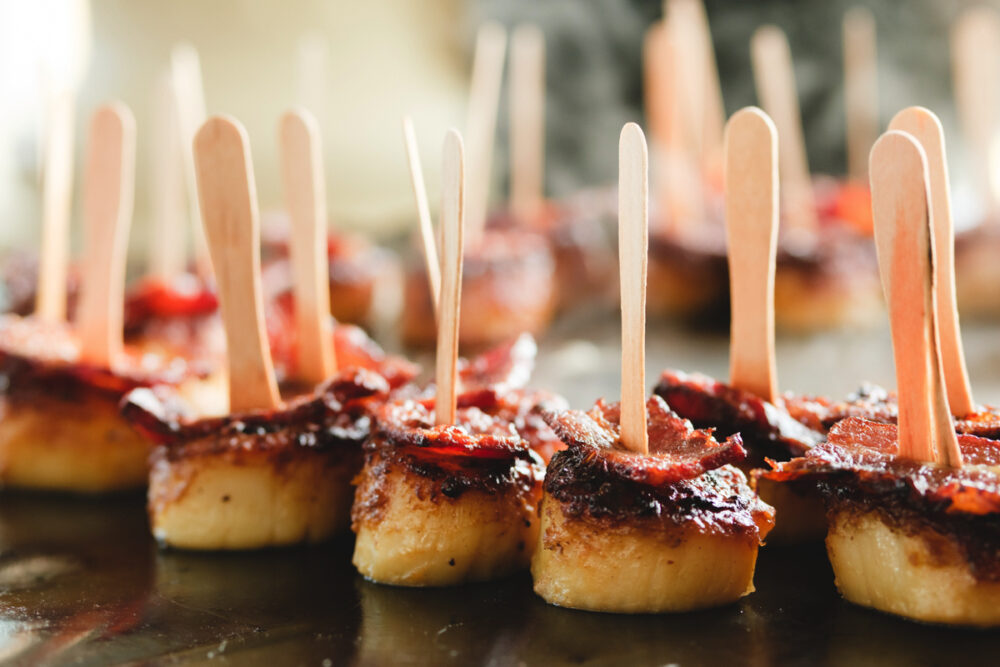 Benefits of Hiring a Professional Caterer
Catering is the centerpiece of any event. It sparks conversations between strangers, provides nourishment to enjoy the festivities, and shows guests that you value their presence. That's why it's important to choose a caterer who knows what they're doing and shows it throughout the planning process. The best private party catering in New Jersey looks like this:
Wide Variety of Menus
Merri-Makers' Chefs Market has something for everyone, from salads and hors d'ouevres to chef-inspired main dishes including New Jersey mainstays, national favorites, and international delicacies. Every palate and preference will be catered to with creativity, flavor, and flair.
Easy Online Ordering
With our user-friendly online platform, your custom menu is just a few clicks away from being scheduled for pickup or delivery. This streamlined process ensures a hassle-free experience, allowing you to focus on other important aspects of your event.
Additional Event Assistance
Merri-Makers can help you with those, too, including tents, tables, chairs, table settings, necessities, and event coordination. We are a comprehensive professional caterer extending our services to off-premise events of all types and sizes throughout New Jersey. Better yet, host your event at one of our gorgeous venues for the ultimate Merri-Makers experience.
Exceptional Quality
At Merri-Makers, we source only the finest ingredients and uphold the highest standards in our culinary practices. Our off-premise catering is led by Chef de Cuisine, Jack McCann, a recipient of the industry-acclaimed "Chef of the Year" award from the International Caterers Association.
Thoughtful Presentation
We believe that the presentation of food is as important as its taste. Our culinary team puts time and effort into presentation, even in our half-pan and full-pan trays, so that each dish is plated beautifully and enticingly.
Delicious Meals Guaranteed
Our commitment to culinary excellence means that every dish we serve is crafted with passion and precision. Rest assured that your guests will be well-fed!
Choosing the best private party catering is essentially the only way to go if you want your event to be a major success.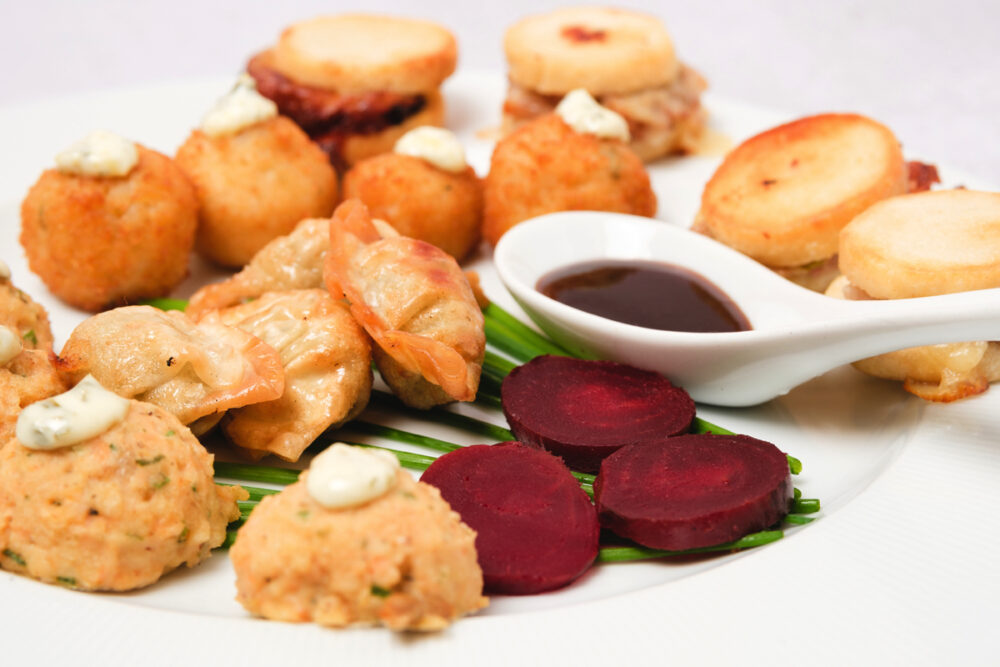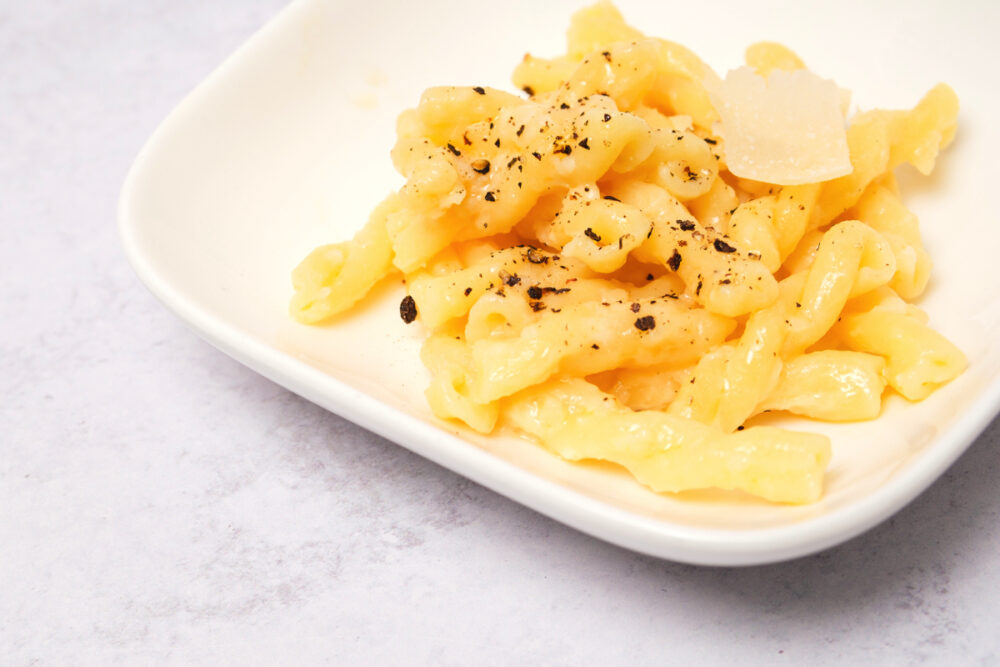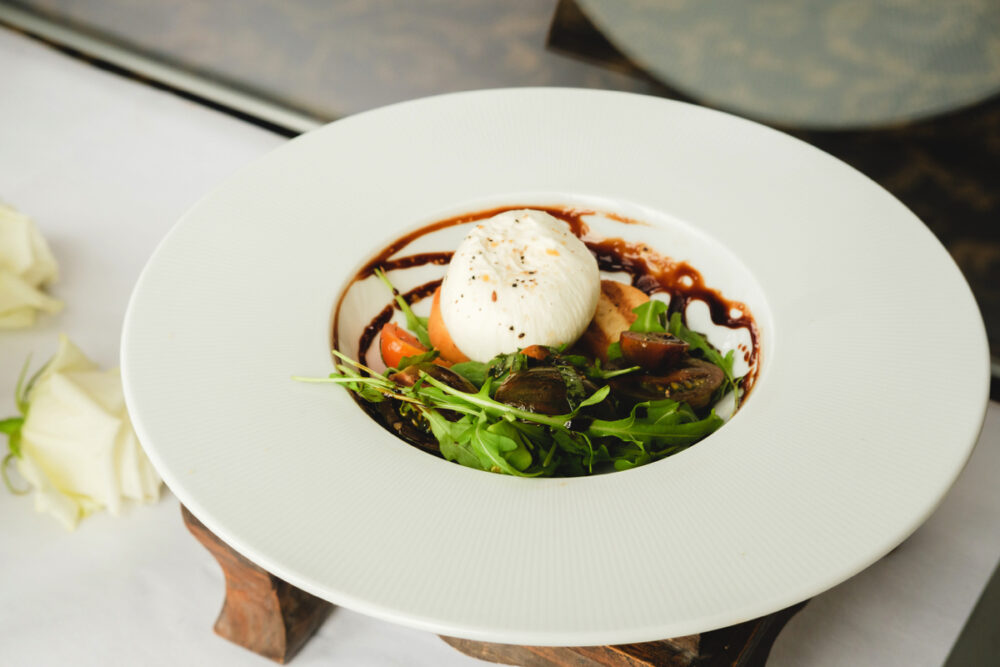 Understanding the Needs of a Private Event
Every private event is a unique tapestry of moments and memories, bound together by the people, presentation, and, crucially, the cuisine. Ensuring top-notch catering isn't merely about selecting a menu; it's about understanding the essence of the occasion and aligning culinary choices with the event's atmosphere, theme, and attendees' preferences. Merri-Makers can assist you with it all, including:
Identifying the Type of Event and Guests
Every event has its own character and style. The culinary delights that uplift a corporate gathering might differ from those that make a social event come alive. By recognizing the specific needs and preferences associated with different event types, including crucial factors like guests' dietary requirements, Merri-Makers ensures every plate reflects meticulous planning and deep understanding.
Social Event Catering
Social events, from birthdays to anniversaries, have a personal touch and require a unique culinary approach. The menu must resonate with the emotions of the day and cater to a diverse set of preferences, making it memorable for each attendee.
Corporate Event Catering
Corporate events, whether seminars, product launches, or annual parties, demand a blend of professionalism and palate-pleasing cuisine. Merri-Makers curates menus that not only reflect your brand's ethos but also cater to diverse dietary requirements.
Nonprofit Event Catering
Nonprofit events are driven by a mission and a purpose. Merri-Makers understands the essence of these gatherings. We offer menus that are both cost-effective and delectable, while ensuring that the cause remains at the forefront without compromising on culinary quality.
Once we know what your event looks like, it's time to move on to the main consideration for any event: headcount.
Estimating the Number of Guests Attending
Estimating the number of guests for a private event is a balancing act of practicality and inclusivity. The first step always revolves around understanding the venue capacity, as it serves as a tangible limitation to the number of attendees you can accommodate comfortably. RSVPs tell you the number of guests who have directly expressed an intent to attend. However, it's essential to account for unforeseen changes, such as last-minute cancellations or travel delays. In tune with the estimated number of guests, we want to make sure that there's undoubtedly enough food, but not so much of a surplus to the point that it drives up the cost and could be overly wasteful.
Determining the Style and Tone of the Event
Whether you're celebrating a milestone, launching a product, or gathering for a special cause, the event's ambiance should reflect its core objectives. This involves crafting a cohesive theme and atmosphere that mirrors the heart of the occasion.
For instance, while a formal style of catering, exuding elegance and sophistication, might be apt for a corporate gala, a fun and rustic approach would likely be more fitting for a family reunion outdoors. Themed events, on the other hand, offer the opportunity to immerse guests in a particular setting, from a "Roaring Twenties" soirée to a "Tropical Luau." Using keywords like elegant, rustic, modern, and sophisticated can serve as compass points in the planning process and help with selecting cuisine, presentation, and surrounding décor accordingly. That way, the food is as pertinent as it is palatable, enhancing the overall event narrative.
Choosing Menu Options and Addressing Special Dietary Requirements
When it comes to curating a memorable event, the flexibility and adaptability of the catering service play a pivotal role. At Merri-Makers, we pride ourselves on our ability to offer many different menu options tailored to the specific needs of our clients and their guests. Recognizing that every event is distinct, our dedicated culinary team is adept at crafting dishes that cater to a diverse range of tastes and preferences.
Chicken Provencale, Chicken Forestiere, Shanghai Braised Boneless Short Rib, Slow Roasted Beef Tenderloin, Fire Braised Pork Ribs, Smoked Roast Loin of Pork, Cajun Shrimp, and Pan Seared Atlantic Halibut are just a few of the delicious entrees available from Merri-Makers' Chefs Market catering menu. Hors d'oeuvres include Premium Scallops Wrapped in Bacon, Beef Wellington Puffs, Clams Casino, and many others. Rick's Famous Fried Chicken is a fan favorite perfected by Merri-Makers Co-Owner Rick Bott.
Have something else in mind? We will gladly work with you to craft a truly custom menu for your event, because that's what the best private party catering is all about.
Setting a Budget for Catering Services
Setting a budget is an indispensable step when planning private party events. Not only does it provide a clear framework for the extent and quality of catering services you can comfortably commit to, but it also ensures you get the most value for your budget without overshooting financial constraints.
Of course, the number of guests attending directly impacts the quantity of food needed. The style of catering, whether it's a lavish sit-down dinner or a more casual buffet setup, also plays a pivotal role in cost considerations. Moreover, specific menu choices, especially if they involve gourmet or specialty dishes, can influence the overall budget. By carefully setting a budget with these factors in mind, you can create a menu that maximizes the offerings without overextending on cost.
Why Choose Merri-Makers for Private Catering in NJ?
Licensed, Insured, and Food Safety Certified
40+ Years in Business
All-Encompassing Catering Services
Award-Winning Chefs
Clear Communication Every Step of the Way
Positive Reviews All Over the Internet (Google, The Knot, WeddingWire, etc.)
Amazing Custom Catering!
Ready to book the best private party catering? Merri-Makers has catered for governors, Fortune 500 corporations, national nonprofits, and even presidents. Explore our private party catering packages, create your perfect menu and place your order—all online. Looking for even more customization? Contact us to start the conversation.