Maybe you enjoy the excitement and endless entertainment of living in the NYC area, but you and your fiancé(e) both agree that you'd rather celebrate your big day outside of the city—preferably somewhere beachy and romantic. Or maybe you are in north or west NJ and want to feel the sand in your toes.
You don't need to hop a flight to have a fabulous beach wedding. With ocean and bay waters, surrounding an 18-mile stretch of white sand beaches, Long Beach Island (LBI), New Jersey is the perfect place to host a destination wedding, without the destination hassle.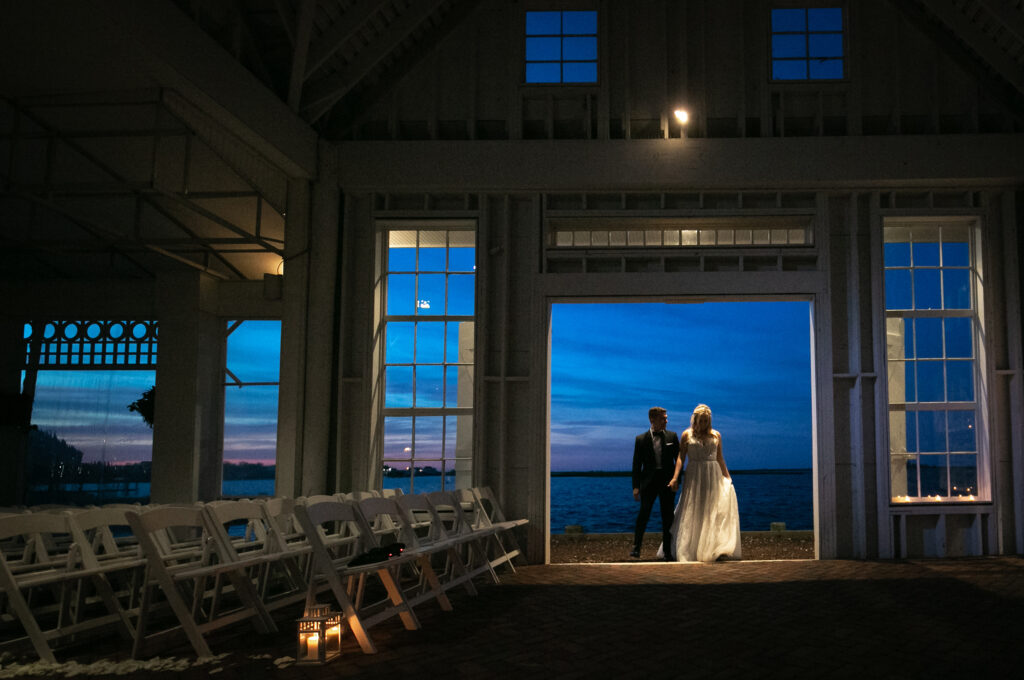 Best LBI Wedding Venues
If you like the city, you'll love the Shore. While we'll admit we may be the slightest bit biased, our wedding venues in Long Beach Island, New Jersey provide the perfect backdrop for a beach wedding celebration. Whether it's quaint coastal charm you seek or an elegant waterfront ceremony, your special day is equally special to us.
Mallard Island Yacht Club and Bonnet Island Estate are two fantastic options for beach wedding venues in New Jersey. Mallard is stately and sophisticated while Bonnet is rustic and charming. Take a look at each venue in the links, followed by a complete guide below featuring our favorite places to stay, things to do and vendors to choose to make a magical wedding weekend a "Shore" thing for you and your guests.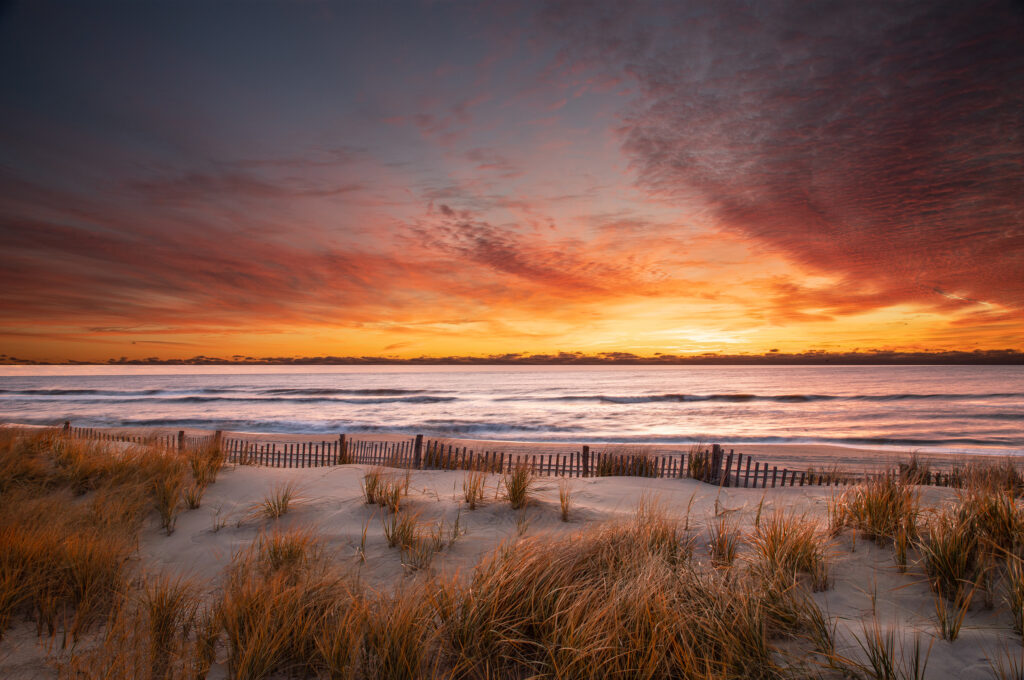 Where to Stay: Best Wedding Hotels on LBI
While many of LBI's wedding venues offer on-site accommodations, we realize you may want to give your guests a few alternative options, while not foregoing comfort and luxury. In that case, we recommend Hotel LBI—a luxury, yet relaxed hotel, just minutes away from the beach by foot. Hotel LBI offers a range of room options, including bunk rooms and one- and two-bedroom suites, each equipped with a kitchen or kitchenette, so that your guests can make themselves feel at home.
Alternatively, the Holiday Inn Manahawkin / Long Beach Island is both convenient and affordable (more so in the offseason, of course) and is attached to The Mainland, a family-friendly venue housing an adventure park and featuring a restaurant with outdoor firepits for your guests to unwind on their vacation.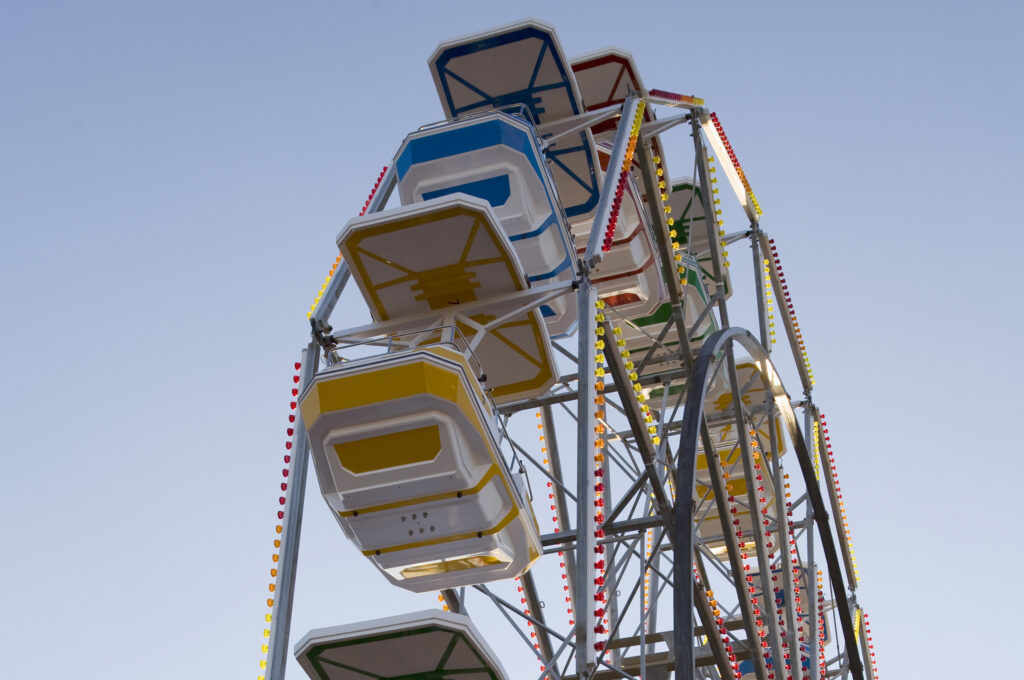 LBI Wedding Weekend Activities
Whether you're looking to book in advance or simply include a few suggestions on your wedding website, providing your guests with a list of recreational activities is a thoughtful way to ensure everyone enjoys themselves. Here are a few of our top picks: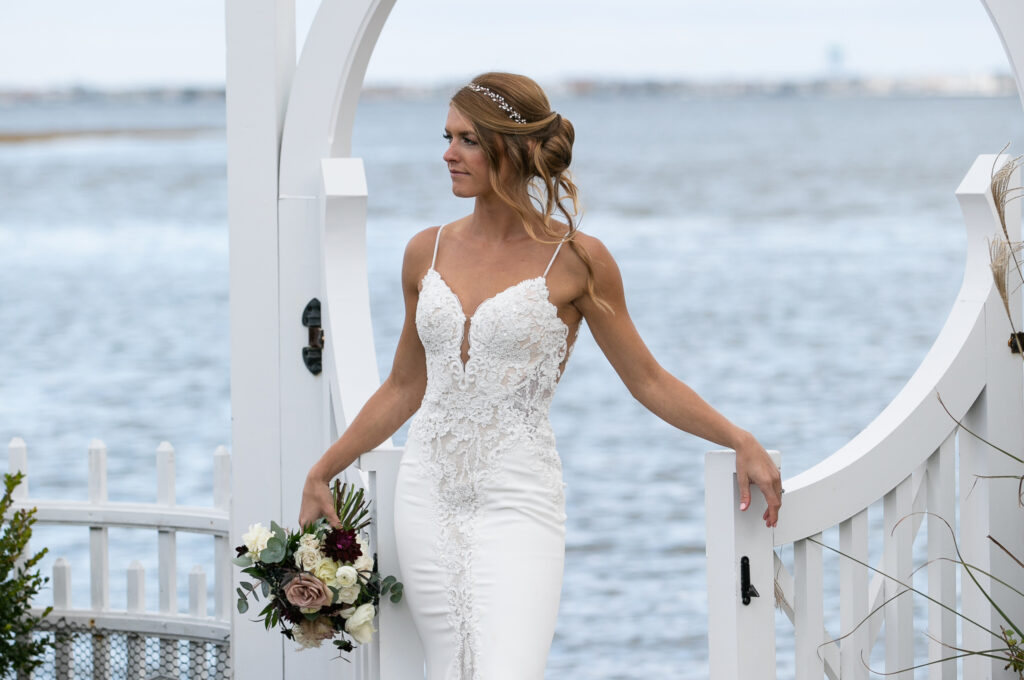 Wedding Day Hair and Makeup on LBI
Hairstyling and makeup are definitely two of the most important services for your wedding day, but they should also be the least stressful. Here are our top recommendations for wedding-day glam (and a bit of pampering).
Bridal Hair
Boho Hair Salon, Asbury Park / On Location. Owner and artist Sally Perez-Monterrosa's work has been featured in several well-known wedding blogs and on the cover of New Jersey Bride Magazine. Monterrosa's bridal style is described as, "bohemian, romantic, soft and complimentary to any woman looking to feel and look like her best self." bohohairsalon.com/bridal
Bridal Hair & Makeup
Beach House Spa, Surf City. Owner and artist Lauren Cirulli's work has been published in many renowned wedding blogs and magazines, including on the cover of New Jersey Brides. Cirulli and her team of stylists take the time to find the perfect style for every "Beach House Bride," whether classic and timeless, soft and romantic, or bold and trendsetting. beachhousespalbi.com/beach-house-brides
Hot Mess Studio, Asbury Park / On Location. Hot Mess Salon offers hair and makeup services for both the bride and wedding party, promising a wedding-day style that will have you looking and feeling amazing thanks to a team of stylists who are "more fun than you can imagine." hotmessstudio.com/weddings
Beauty Artist Group, Millburn / On Location. The award-winning Beauty Artist Group offers on-location hair and makeup services using a number of innovative techniques to ensure you're looking picture-perfect on your special day. @BeautyArtistGroup
Bridal Makeup
Make Me Up Eva, On Location. Your personalized Make Me Up Eva artists will come straight to you for a day of beauty and pampering, so all you need to focus on is soaking up the love and laughter of your big day with family and friends. makemeupeva.com/bridal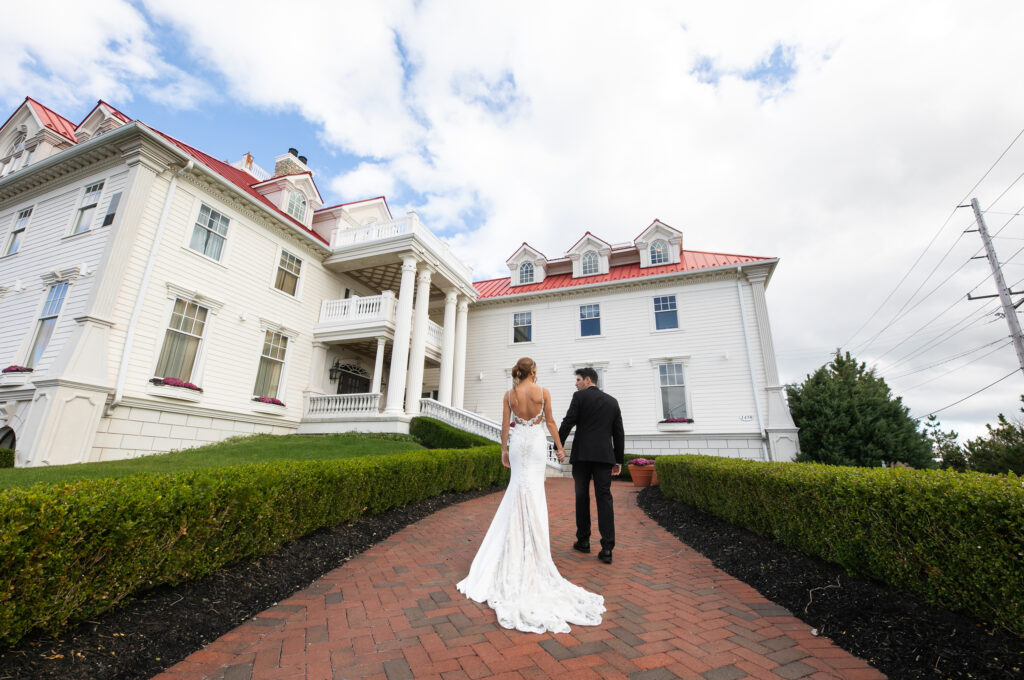 Wedding Photographers on LBI
When it comes to wedding photography, we've had the honor of working with some of the best in the business. Here are our top picks for wedding photographers on LBI, linking to their relevant work. We'll let their beautiful wedding photography speak for itself!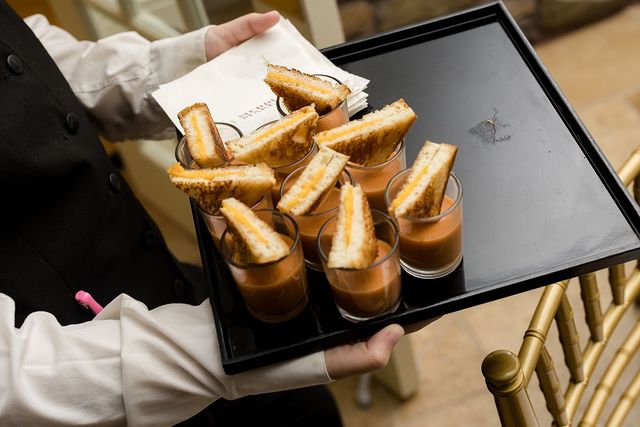 Catering Your Wedding On Long Beach Island NJ
Wedding Caterers
Of course you can have your favorite restaurant cater your wedding. I mean, who wouldn't want The Chicken Or The Egg on their special day? However, having wedding catering professionals like Merri-Makers take care of all of the things you might not think of ensures your guest are well fed and happy. From the moment they walk in, through cocktail hour, and all the way to the moment they walk out the door (see below) we will make sure every course is taken care of.
LBI Post-Wedding Eats
There's a lot of drinking and dancing that occurs between the time dinner is served and last call—especially if you're considering keeping the party going after the DJ wraps. Fortunately, you have a slew of great spots throughout LBI to satisfy your late-night cravings—from Fusaro's or Panzone's pizza to The Chicken or the Egg.
Many couples prefer to plan ahead and create an after-party menu in advance, which we highly recommend. Of course, if you're hosting your wedding at Mallard Island Yacht Club, Bonnet Island Estate or one of our other gorgeous venues, we'd be delighted to help!