Mallard Island Yacht Club is Insta-worthy and photo-ready. From the moment you book your date at our NJ wedding venue, you'll envision your scenic wedding on the water with all of your loved ones in attendance. When the big day finally arrives, the setting will live up to everything you imagined and more.
Thanks to the coastal charm, classic architecture, thoughtful details—and, of course, you and your fabulous wedding party dressed to the nines—your wedding photographer will have an easy time creating a treasure trove of photos. Your guests will surely be snapping great pics, too. Here are the top spots for photo ops at Mallard Island Yacht Club: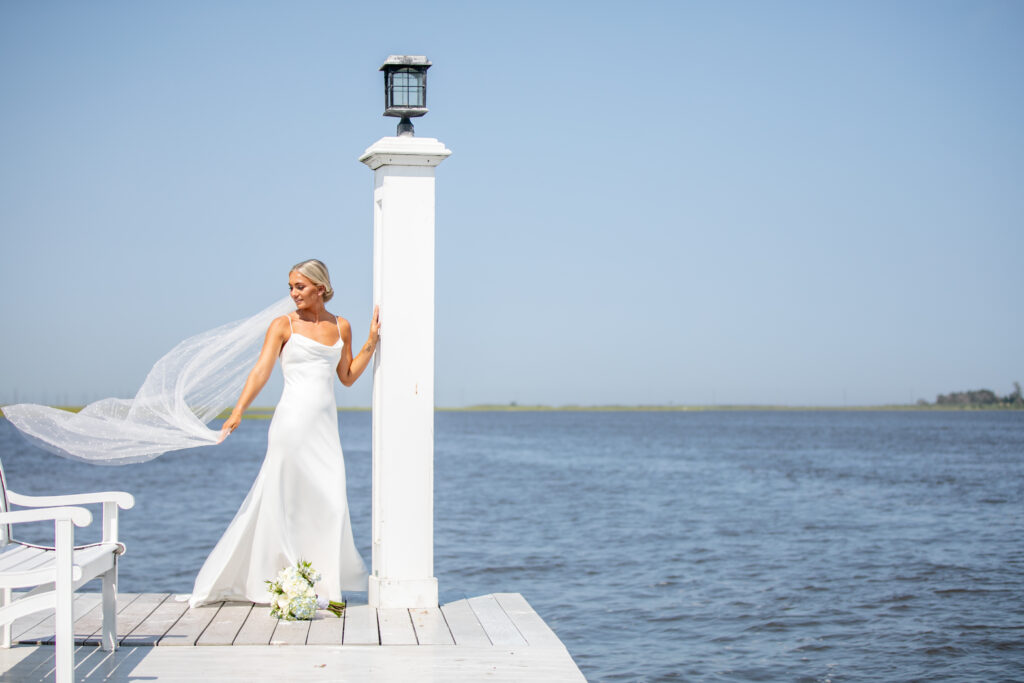 The Dock
Extending into Barnegat Bay, the dock at Mallard Island Yacht Club is the perfect location for first look and bridal portraits as well as bridal party photos. With your photographer shooting from the end of the dock, you'll can capture the entire estate in the background. Or, stand at the end of the dock with nothing but the bay behind you.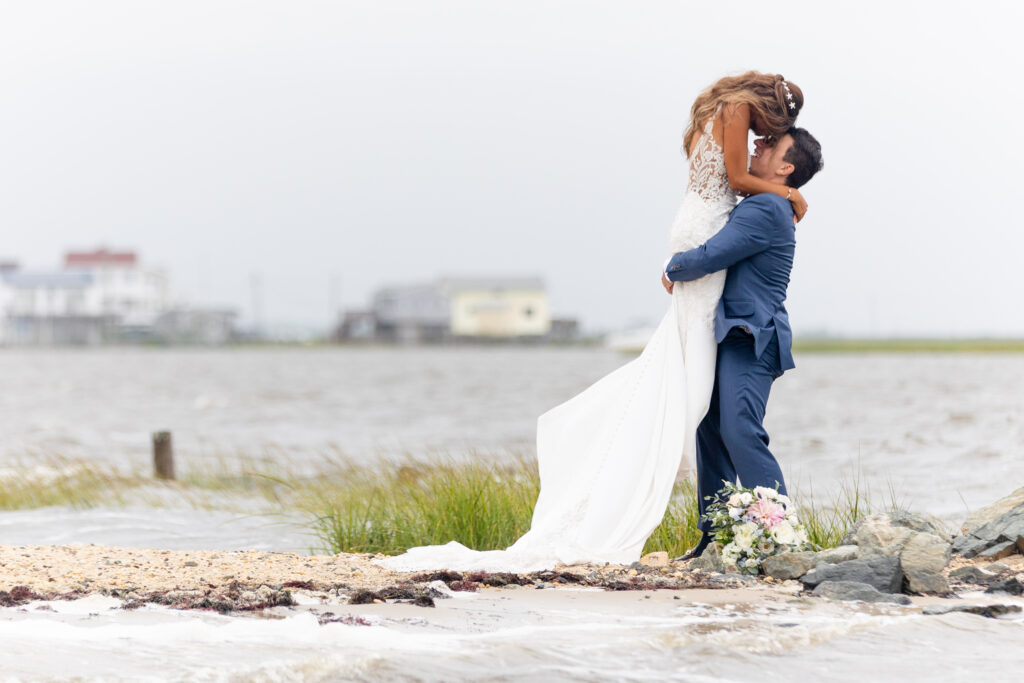 The Beach
At Mallard, you have your own little slice of heaven on the property's private beach, so you can get wedding beach photos with no transportation needed and no rogue sunbathers distracting from the moment. Both up close and from afar, the small shoreline gives the illusion of a large beach, capturing the essence of the Jersey Shore.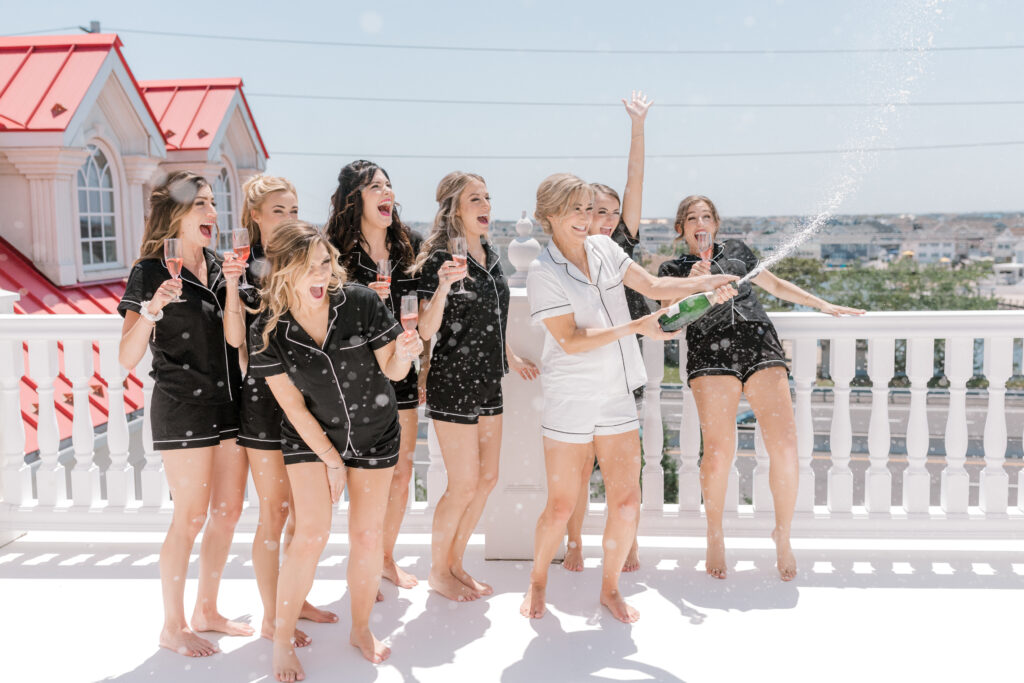 Upper Verandas
Panoramic views of Barnegat Bay await as you make your way to Mallard's upper verandas. Whether it's a celebratory shot with the bridal party or a romantic sunset portrait with your partner, the verandas literally and figuratively elevate the aura of luxury all around.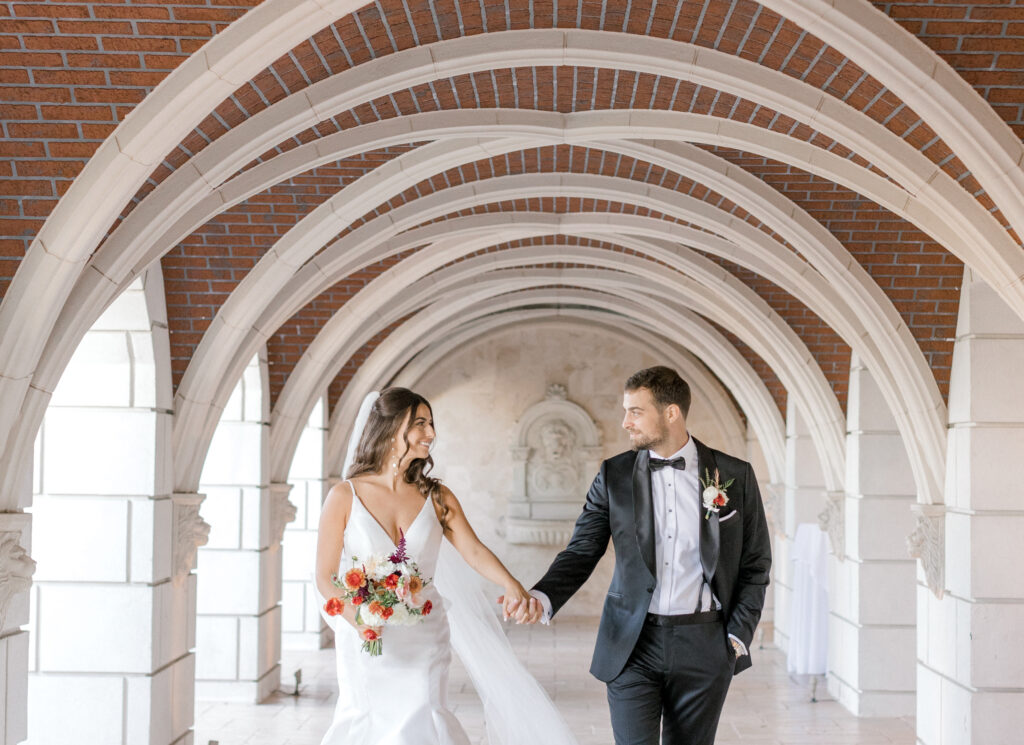 Sanctuary Archways
Modeled after the Rathskeller's Gothic Architecture and Princeton University, Mallard's outdoor plaza adds Old-World inspiration highlighted by the Sanctuary Archways. You don't have to be a historian to appreciate the intricate curves, shapes and patterns. Take advantage of soft natural light during the day and don't miss the illumination at night.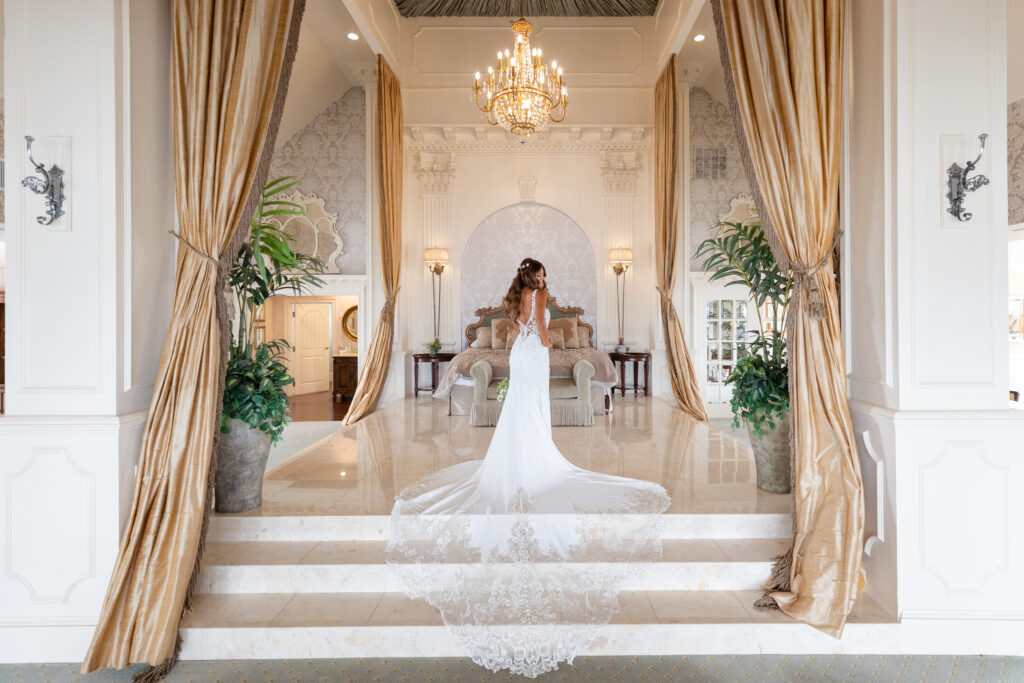 The Bridal Suite
Behold the Crown Jewel of Mallard, a 3,000-square-foot penthouse occupying the entire fourth floor of the estate. This is the Bridal Suite—your Bridal Suite. Spend your wedding day in truly lavish fashion with photos to show. The suite has a fully equipped salon with makeup chairs, a separate lounge area, a private balcony, and a panoramic view of Long Beach Island, among other amenities you'll love. No photo can miss the Bridal Suite's magnificence.
Take a Tour of Mallard Island Yacht Club
These are just a few of Mallard Island Yacht Club's most photogenic features and spaces. Get more insider tips for your dream wedding at Mallard and contact Merri-Makers to visit the estate for an in-person tour.