When Meaghan and Brandon booked their wedding at The Ashford Estate, they knew they were getting a dream NJ wedding venue. With 30-plus acres of countryside charm and stately elegance, Ashford is truly one of a kind.
As the big day drew near, Meaghan and Brandon realized they were getting much more than the venue itself. The Merri-Makers team had every detail accounted for. And on the day of the wedding, the service and attention to detail allowed the couple to focus on having the greatest day of their lives with loved ones. Hear from Meaghan and Brandon as they reflect on their wedding at The Ashford Estate.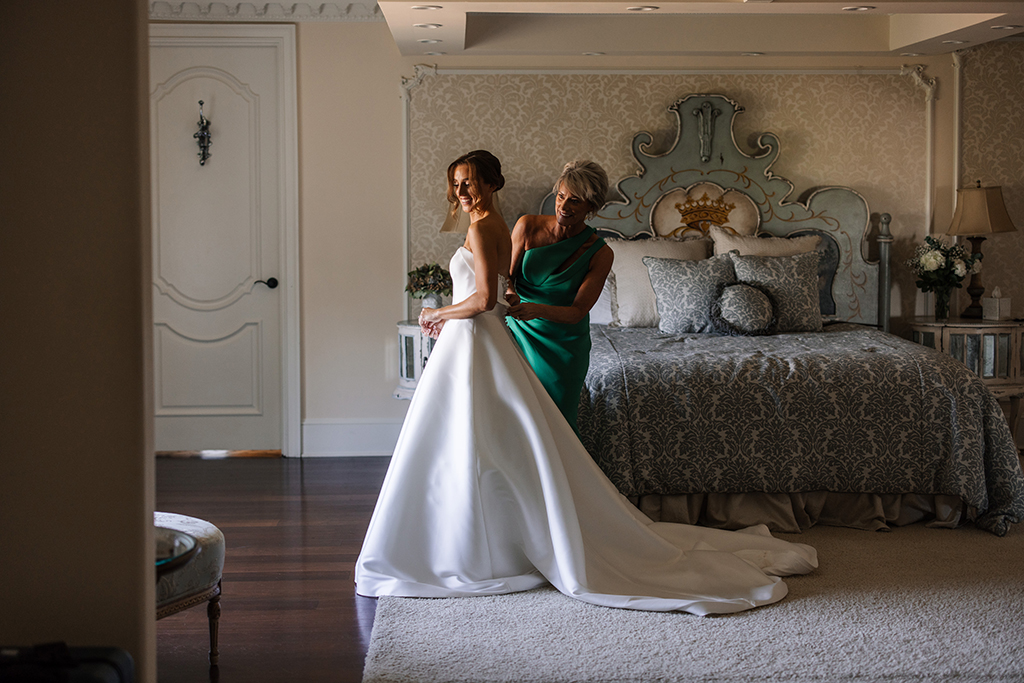 What made you choose The Ashford Estate as your wedding venue?
We were looking for something that felt like a getaway without being too far from home. We wanted elegance, romance, historical features, and the perfect touch of sophistication. The Ashford Estate is like an oasis. When you drive through the gates, down the long, pine tree-lined driveway, you have entered a classy, country estate that is yours for a day.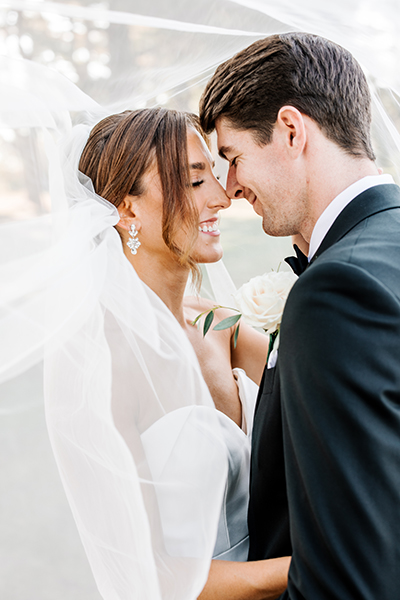 What surprised you the most about The Ashford Estate?
Throughout the planning process and on the day of the wedding, we were constantly impressed by the helpfulness and responsiveness of the Merri-Makers staff at Ashford. When you book Ashford, you get the full package including a professional team there to answer your questions and provide guidance.
On the day of the wedding, we had attendants at every turn. The estate not only looks like a castle, but they truly make you feel like royalty while you are there. On a more tangible note, I was surprised at how AMAZING the food and cake were – to be able to marry a beautiful venue, reliable staff, and great food and a delicious cake into one event is something I do not think any other venue can provide. Merri-Makers was able to accommodate any and all food allergies and they are so skilled in their food service that they did not even need to take our guests' dinner orders pre-wedding day. On top of that, they executed everything with perfect timing (even with our longer-than-anticipated speeches).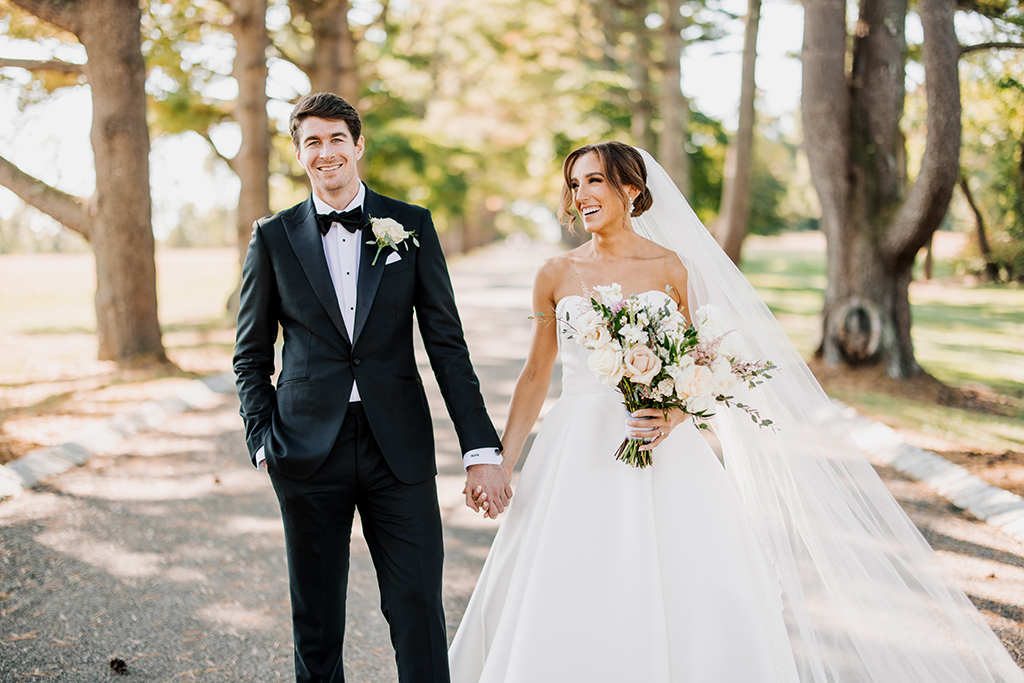 Do you have favorite or special moments of your wedding day that stand out to you the most?
Our ceremony. I could not have dreamt of a more intimate and beautiful setting than the Barn Chapel. The Barn is elegantly understated. When the doors opened and I was walking down the aisle, I looked directly at Brandon and then around the room. It was absolutely amazing seeing all our people in one place, and what was more amazing was that I knew that they felt the same magic as we did at the venue.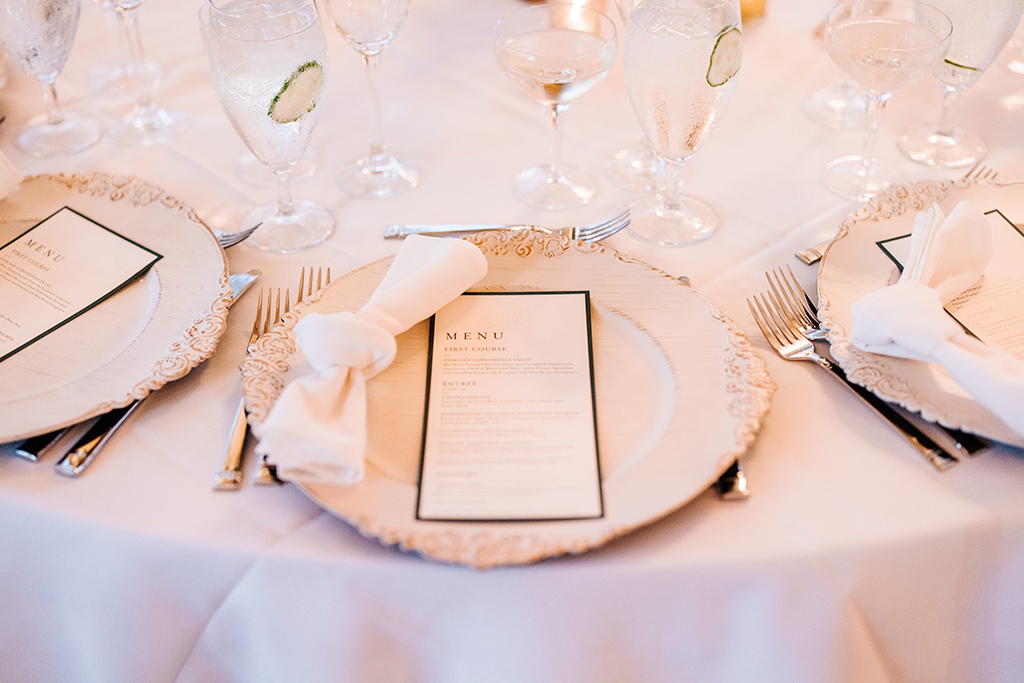 How would you describe your experience with the Merri-Makers team?
We love the Merri-Makers staff! They were so extremely helpful; I remember completing drop-offs the day before our wedding and something clicked – the level of comfort we were provided by their staff that day lifted away all anxiety and nervousness and truly allowed us and our families to have the best day of our lives. If nothing else, that is all you can ask for on your special day.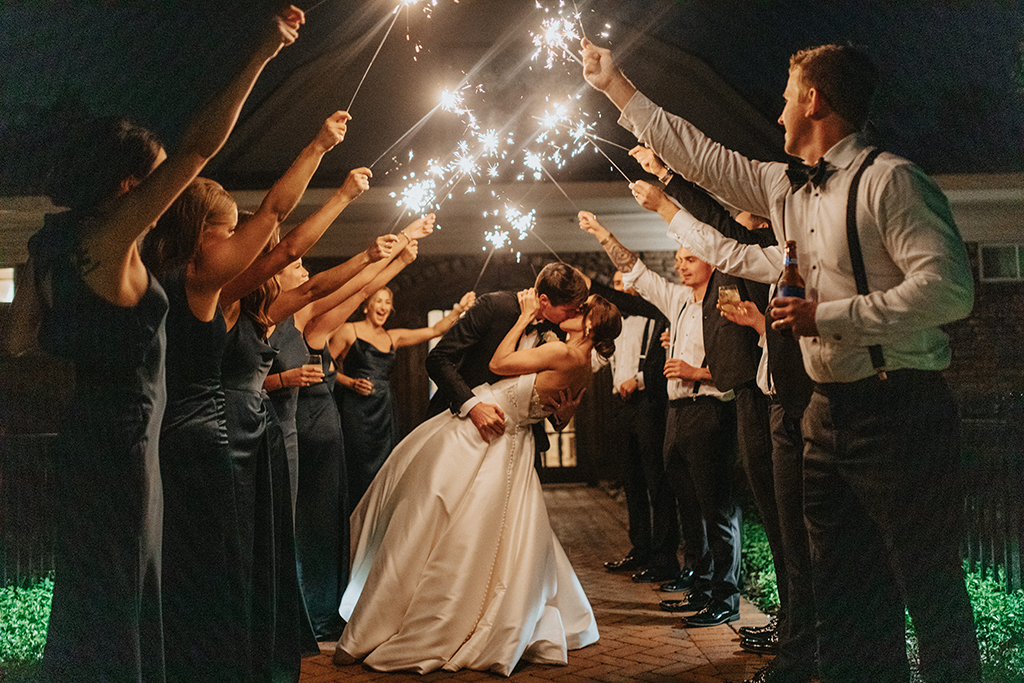 Any advice for brides looking at this venue?
We had so many of our guests say this was the best wedding they have ever been to. It's so unique because it can mold to any type of aesthetic and vibe you are looking for on your day. You want a formal black-tie event – you got it! …Rustic country – done! …Garden/Bohemian – captured! I think a lot of brides get caught up in all the details (I certainly did) and while all of that is important and I was extremely satisfied with the result of it coming together, just know that this venue and the staff will have it all under control. They are experts in weddings, and it shows. Just enjoy the day with your spouse-to-be and the people you hold close, and let the professionals take care of the rest!
Interested in exploring The Ashford Estate for your wedding? True to Meaghan's and Brandon's experience, Merri-Makers is here to guide you every step of the way. Learn more.