A beautiful venue makes for surreal wedding photos, while a premier wedding caterer sets the stage for everyone to have the time of their lives. When you book your wedding with Merri-Makers at The Ashford Estate, you get it all, from gorgeous grounds to luxurious accommodations to every detail on the big day. It's what makes The Ashford Estate one of the top wedding venues in NJ. Hear from newlyweds, Colleen and Jake, who recently had their wedding at this scenic and secluded venue.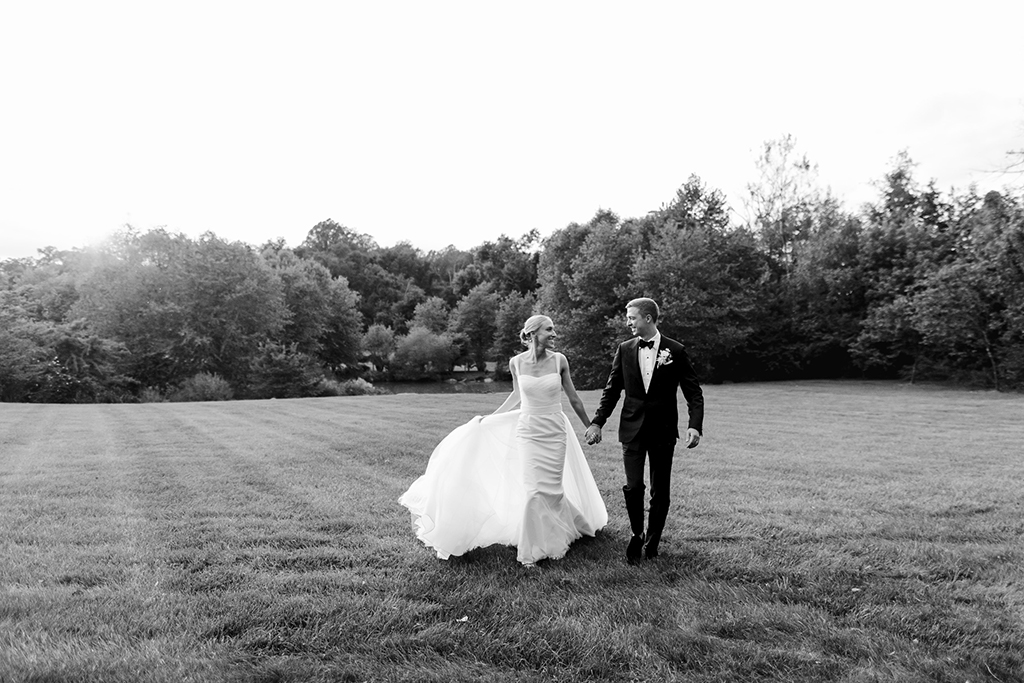 What made you choose The Ashford Estate as your wedding venue?
The Ashford Estate's picturesque setting provided the perfect backdrop for our special day and made for stunning wedding photos. The accommodations allowed our families and friends to comfortably stay on-site, and the Merri-Makers staff ensured every detail was taken care of, making the planning process stress-free. The Ashford Estate's combination of natural beauty and top-notch service made it the perfect choice for our day.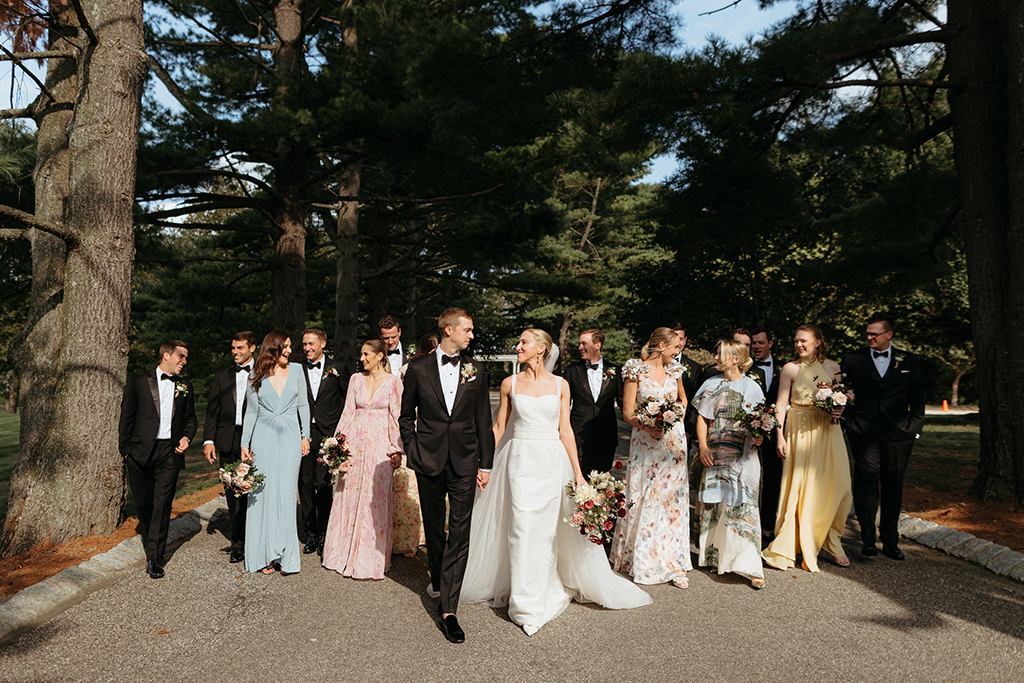 What surprised you the most about The Ashford Estate?
We were surprised by how smoothly the itinerary was executed and that we never had to worry about where we needed to be. Merri-Makers' attention to detail and organization made it possible for us to fully enjoy the day without any unnecessary interruptions or worries. Their ability to anticipate and handle all the logistics of the wedding was a huge relief and made for a truly unforgettable experience.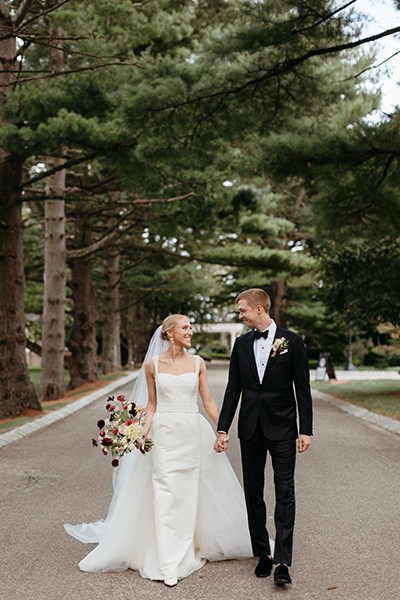 Do you have favorite or special moments of your wedding day that stand out to you the most?
Our first look on the tree-lined drive was a romantic and intimate moment that we will never forget. And between the band, food and service, the entire reception was unforgettable. The estate's general beauty was also a highlight that sticks in our minds; did we mention that our photos are incredible!?
How would you describe your experience with the Merri-Makers team?
The Merri-Makers team provided delicious food and exceptional service. They were a pleasure to work with. The food was expertly prepared and presented, and the menu options were diverse and catered to a wide range of tastes. The staff was extremely well-trained and polite. They were willing to go the extra mile to ensure the wedding was a success.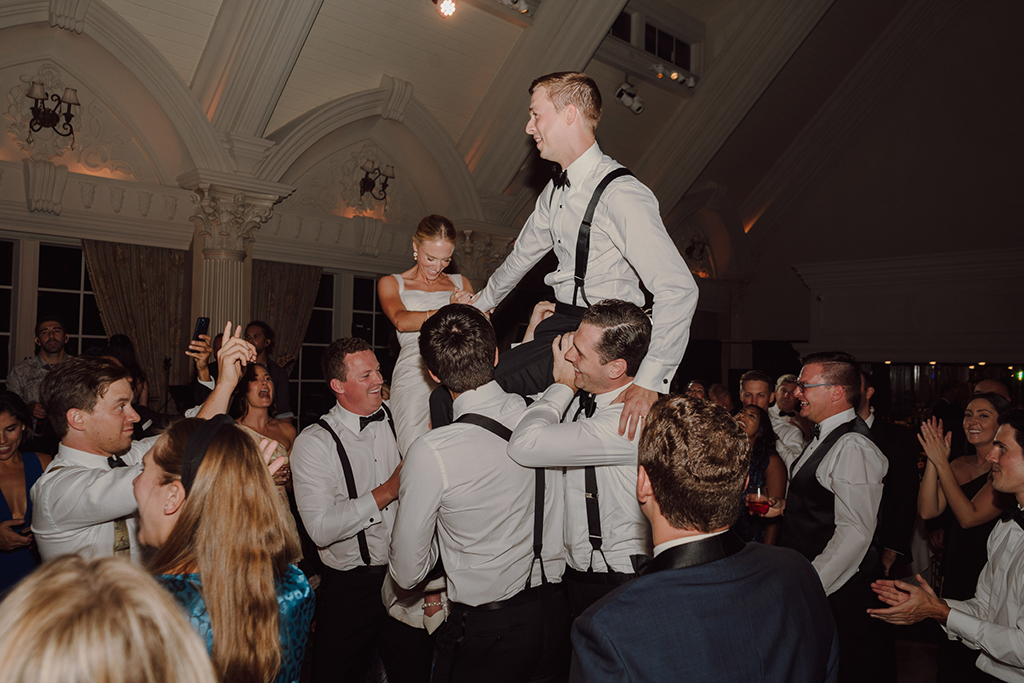 Any advice for couples looking at this venue?
Don't worry too much about how the day will unfold. The staff is professional, personable, and equipped to handle it all. Try not to get caught up in small and insignificant details. Most importantly, enjoy yourself. The Ashford Estate is a beautiful and elegant venue, and you will be surrounded by your loved ones for a day you will always remember.
Interested in exploring The Ashford Estate for your wedding? Learn more and book a personal tour today!