Your wedding day shouldn't be stressful. It should simply be beautiful. Sure, there will be plenty of jitters, tasks, and to-dos, but with a dedicated team to ensure your big day goes as planned, you can focus on being in the moment. That's what Julia and Andrew were able to do at Mallard Island Yacht Club, where they enjoyed a gorgeous fall wedding with Merri-Makers as their caterers and Barnegat Bay as the backdrop. Hear from Julia and Andrew in this short Q&A.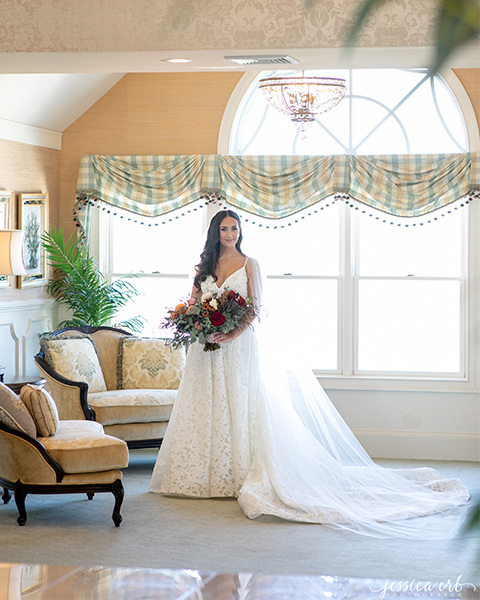 What made you choose Mallard Island Yacht Club as your wedding venue?
Andrew and I both grew up spending summers in Long Beach Island and Beach Haven West, so the area is very special to us. When we toured Mallard, we thought it was so unique and beautiful and decided it would be the perfect venue for us to get married close to home.
What surprised you the most about Mallard?
Being able to have all the doors and windows open surrounding the ballroom blew us away on our wedding night. We didn't realize just how amazing it would be to have a ballroom that opens to the outside until our guests got to enjoy a beautiful fall night, half outdoors and half on the dance floor.
What are your favorite moments and memories from your wedding at Mallard?
We loved the cocktail hour spread that was brought to us in the bridal penthouse. We appreciated being able to take a quiet moment alone together during the wedding day and enjoyed being able to watch all our guests walk around the garden, dock, and patio as they arrived at cocktail hour. We could tell everyone was marveling at the grounds and enjoying themselves at sunset.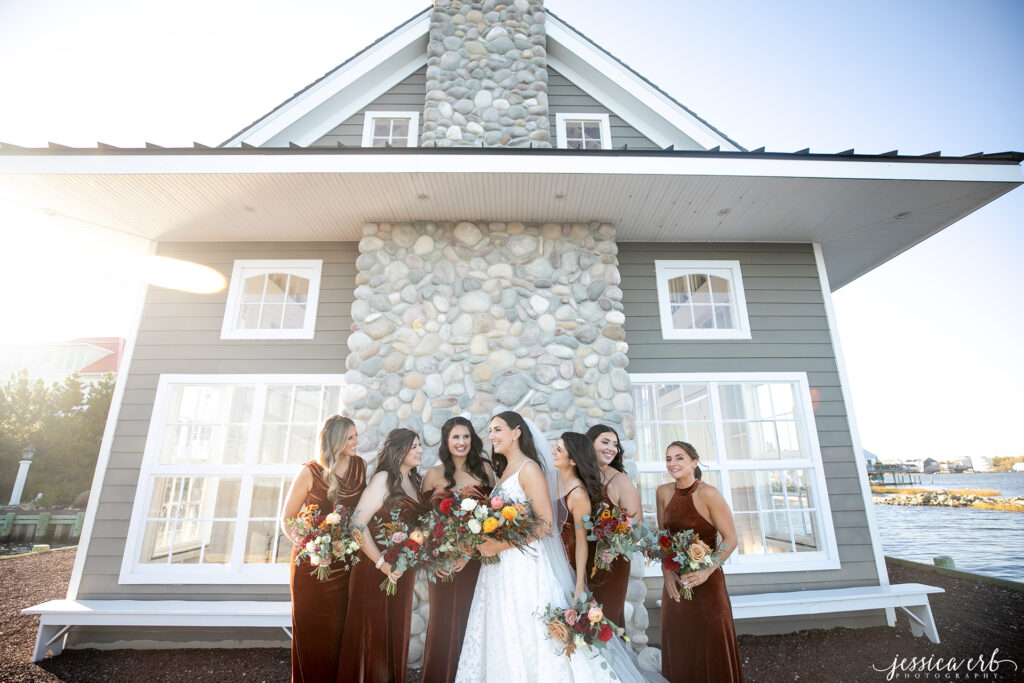 How would you describe your experience with Merri-Makers at Mallard?
The Merri-Makers staff went above and beyond to make our day special. We didn't realize that on the day of the wedding, each of our parents would have attendants at cocktail hour and reserved tables with trays of food. They felt very special, and I have never seen another venue offer this. My Merri-Makers bridal attendants, Kelsi and Kristi, took care of our every need and at one point during dinner we had two sets of drinks each available on our table because nobody wanted us to possibly go without a drink on hand.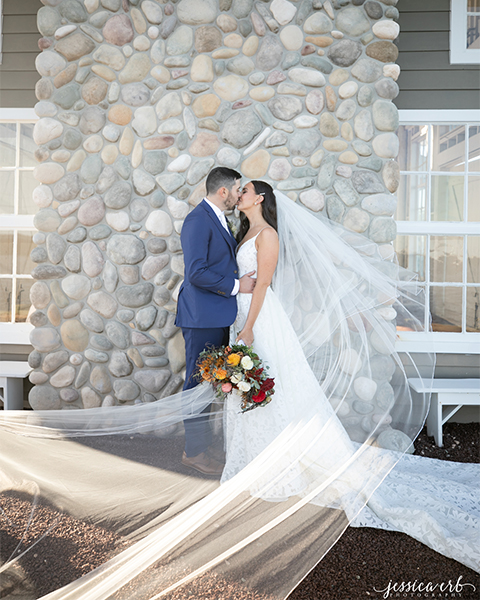 Any advice for brides looking at this NJ wedding venue?
If you are considering Mallard Island Yacht Club, take one look at the 3,000-square-foot bridal penthouse and you will be sold! The staff and service will exceed all your expectations, and so will the food. We truly had the best day of our lives.
From scenery to service to that unreal bridal penthouse that everyone mentions, Mallard Island Yacht Club has everything that fall weddings in NJ are made of. Explore the venue online or contact us to schedule your own personal tour. Then take a look at five fall wedding trends in NJ.