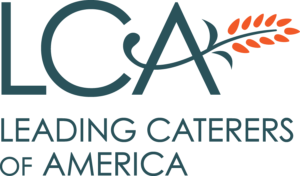 Woodland Park, NJ – June 5, 2023 – Leading Caterers of America, an exclusive and select group of top caterers from throughout the US and Canada, is pleased to announce that Merri-Makers of Central New Jersey has joined this exclusive group as a new member.
"We are extremely pleased to have Merri-Makers join Leading Caterers of America. Owner Rick Bott and the rest of his team are accomplished, high-level caterers. They represent the central New Jersey region extraordinarily well, as one of the largest caterers in the area," according to Leading Caterers' Executive Director Carl Sacks.
About Merri-Makers
Merri-Makers was founded in 1978. Since then, the company has flawlessly executed over 6,000 events, from intimate lunches and weddings to large scale galas. Merri-Makers not only provides turnkey catering, but also offers event planning, rentals, and décor to bring a client's vision to reality. Rick Bott, a Culinary Institute of America graduate, along with company Executive Chef and President Jack McCann, and Senior VP of Sales Laura McCann have designed events for three presidents, multiple governors and various celebrities and sports figures.
Merri-Makers is a one-stop-shop for all catering needs, including on and off premise weddings, corporate, private and golf events, as well as fundraisers and picnics. The company provides full service catering and event planning services. Located at their Brick NJ headquarters near the Jersey Shore, the company's popular Chef's Market offers prepared 'grab and go' meals for pickup or delivery to be served at home or the office.
Merri-Makers is the exclusive caterer for the Bonnet Island Estate and the Mallard Island Yacht Club near Long Beach Island, as well as the Ashford Estate in Central New Jersey. Each venue boasts picturesque views, stunning interiors, and private overnight accommodations. These venues are superb locations for weddings. Merri-Makers' venues have been awarded The Knot's "Best of Weddings" Hall of Fame and Bride's Magazine "Best Venues in America."
About Leading Caterers of America
Leading Caterers of America is an invitation only caterers' consortium, founded in 2007. Its members are the leaders in their respective markets and trendsetters in the events industry. Through proven creativity and best business practices they have risen to the top of their markets by consistently delivering superior results. LCA is affiliated with Catersource, the leading educational resource for the catering and events industry.
To be a member of Leading Caterers of America, caterers must pass a rigorous evaluation and peer review of their quality standards, creativity, focus on service, and client feedback. The LCA currently has seventy two members throughout the US and Canada. Many of the largest independent caterers in North America are LCA members. Clients of the individual LCA members benefit from access to these top caterers.
For additional information about Leading Caterers of America, contact:
Carl Sacks – Executive Director
E: carl.sacks@leadingcaterersamerica.com; T: 973-256-7900
For additional information about Merri-Makers, contact:
Rick Bott – Owner
E: rickb@merrimakers.com; T: 732 225-0009