This story is about two important members of the Merri family! Jack is our President and Executive Chef & Laura is our Vice President of Sales & Special Events! See below for their proposal story in Laura's own words. #McCanntStopWontStop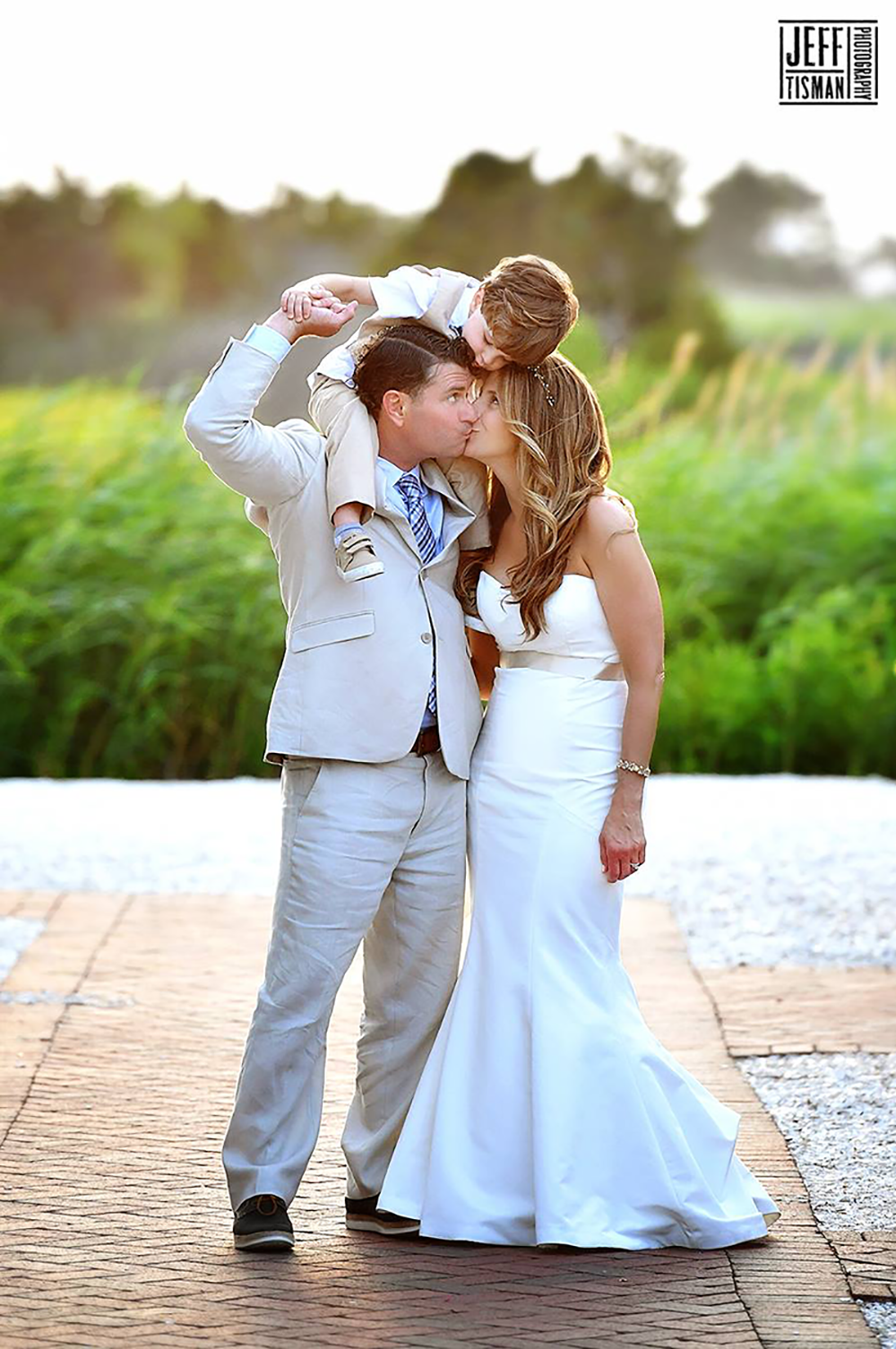 "It was just a regular day- we were on vacation that week. We spent the day at Jenkinson's going on rides and playing games with our family which was so fun!"
"Jack was in a rush to get back home and little did I know, he was rushing back so that we would make it on the boat at sunset! We were planning on going out to dinner later that night. Jack said, 'Let's take the boat out before dinner!' We rode along the creek right as the sun was setting. On our way back home, I saw a table and a bottle of champagne on the dock and as we inched closer I noticed that it was Dom Perignon which is not your everyday champagne!! That's when it hit me! We stepped off the boat and onto the dock and he proposed! I said YES!"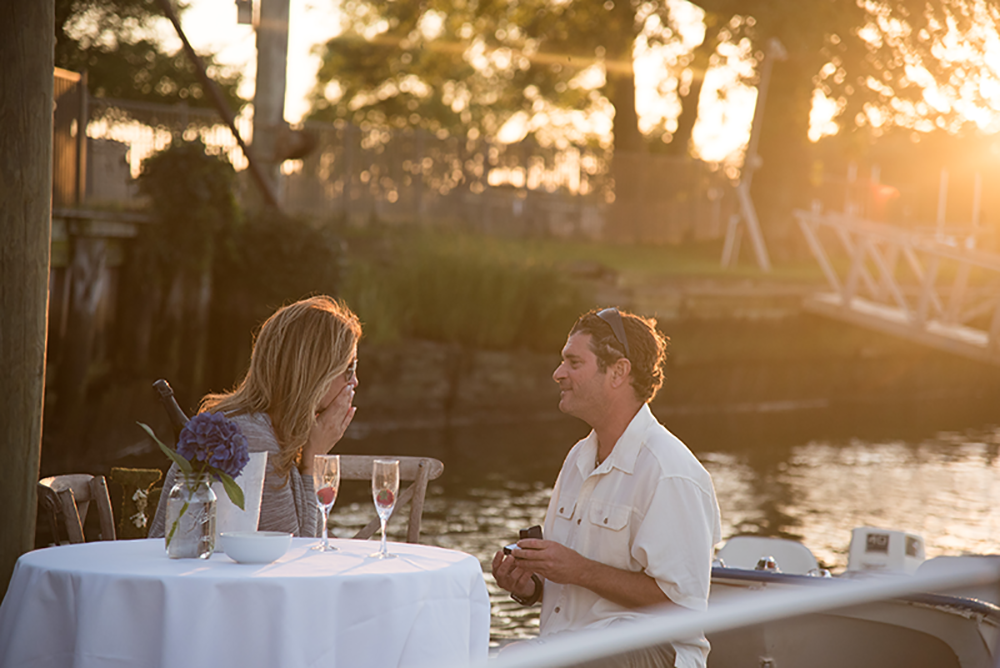 "Our family and neighbors were watching at a distance the whole time. David, from the Studio Photographers was staked out and captured the whole thing! It was perfect."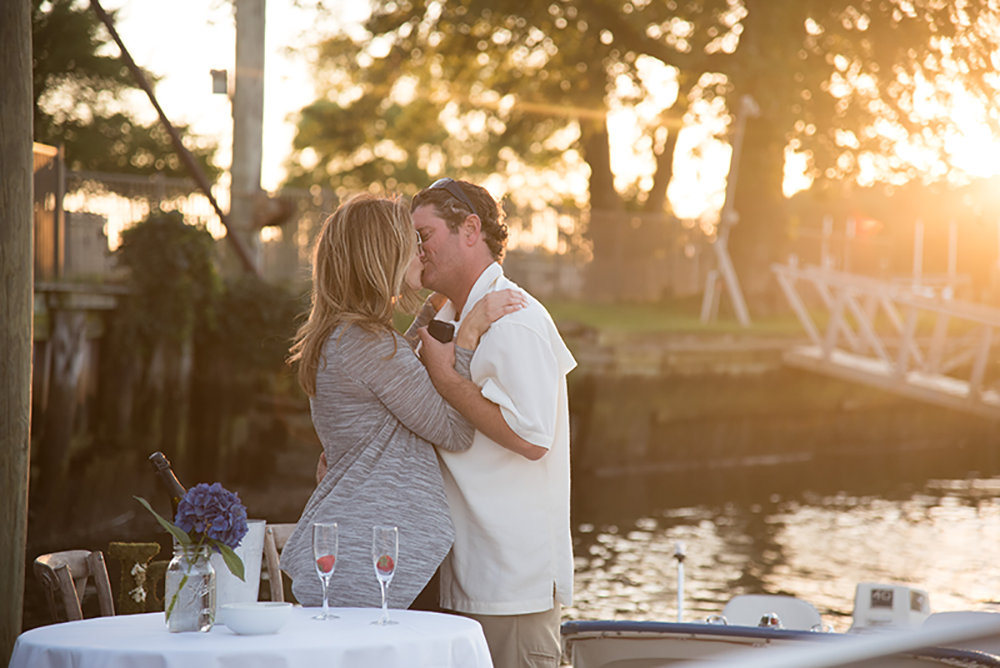 Their wedding was so special it was even featured in New Jersey Bride Magazine!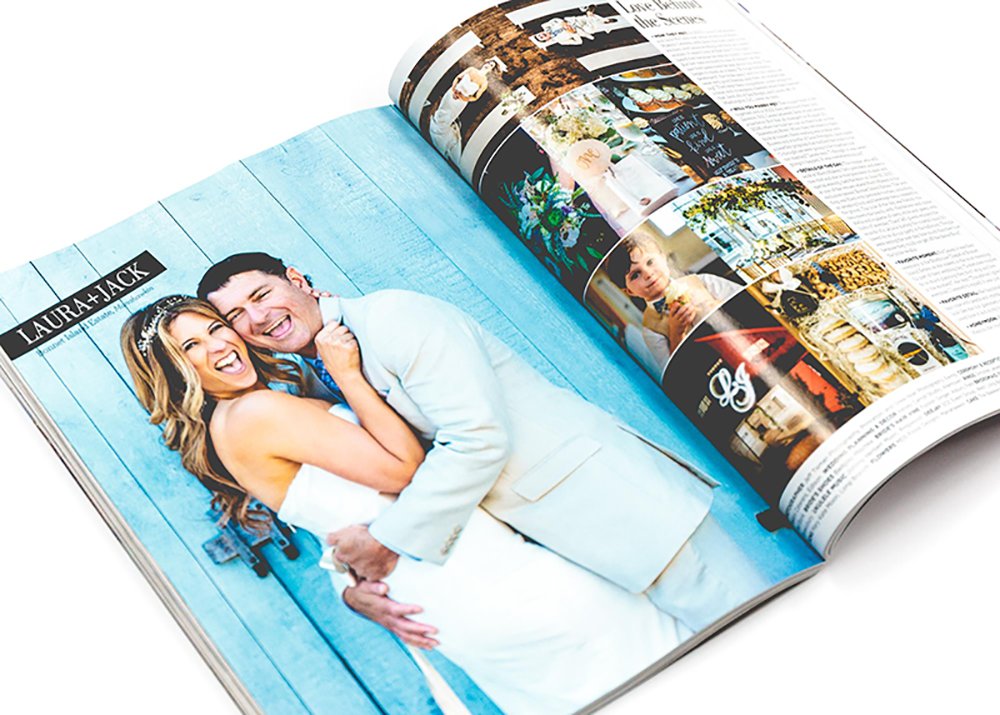 Stay tuned for our next "I Said Yes" proposal story! Don't forget to "Like" us on Facebook and follow us on Instagram to see updates on this series.
Are you a #Merri bride or groom and want to be featured? Email your Merri-Makers sales rep and tell us your story!!
Photo credits: The Studio Photographers, Jeff Tisman Photography, Nick Kiefer