The Rise of Food Station Catering
In the world of events and parties, food stations have emerged as a trendsetter. Offering a blend of entertainment and gourmet dining, Merri-Makers' food station catering ensures your guests indulge in a unique culinary experience.
What is Food Station Catering?
Unlike traditional buffet setups, food stations are themed counters where dishes are prepared, assembled, or served on the spot. It's not just about eating; it's about watching, interacting, and savoring the experience.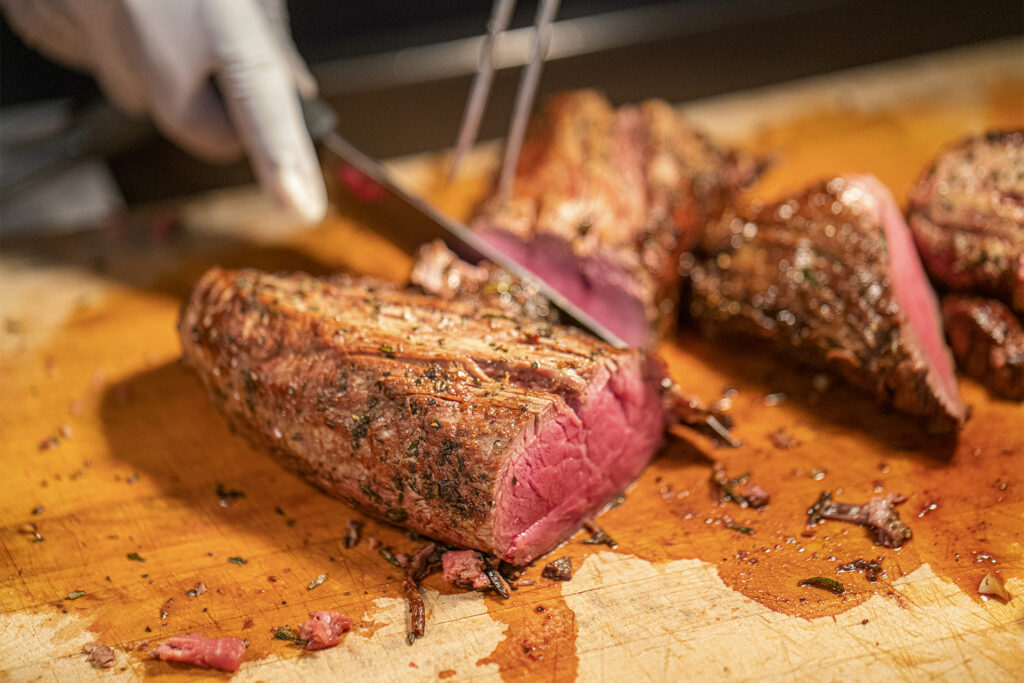 Benefits of Food Station Catering
Interactive Experience
Imagine watching a chef flambe your shrimp in a rich garlic sauce or seeing your pasta tossed in a giant wheel of Parmesan cheese. The sizzle, the aroma, the spectacle – it's a multisensory delight that turns dining into an event in itself.
Freshness Guaranteed
There's nothing like seeing a juicy steak grilled to perfection right before your eyes or sushi rolls crafted with the day's freshest catch. The vibrant colors of freshly tossed salads and the steam rising from hot dishes create a visual feast, promising that every bite is as fresh as it looks.
Diverse Culinary Options
From a Mediterranean spread with hummus, olives, and grilled lamb to an Asian station featuring dim sum, stir-fries, and fresh spring rolls, the possibilities are endless. Fancy a dessert station? Think of chocolate fountains, fruit skewers, and mini pastries from around the world.
Merri-Makers' Signature Food Stations
Gourmet Taco Stand
Guests can build their tacos with a range of fillings, toppings, and sauces. But it's not just about the classics. Think of unique options like chipotle mango chicken or tequila lime shrimp, catering to diverse tastes and dietary requirements.
Artisanal Cheese and Charcuterie Boards
A sophisticated choice, this station offers fine cheeses, cured meats, and accompaniments. But it's also about addressing special dietary requirements, ensuring there's something for everyone, from gluten-free crackers to vegan cheeses.
Fresh Seafood Bar
Offering the freshest catches, this station is a hit among seafood lovers. Oysters, shrimp, and more, served with a range of sauces and garnishes. And with Merri-Makers, you can be assured of sustainable sourcing and the finest preparations.
Customization to Suit Your Theme
Every party is unique, and Merri-Makers understands that. Whether it's a specific theme, dietary requirements, or the tone of the event, our team ensures your food stations align perfectly. From elegant black-tie affairs to laid-back beach parties, the style and tone are always considered, ensuring a seamless blend of food and ambiance.
Elevate your party with food stations that promise not just taste but an experience. Dive into a world of flavors and fun with Merri-Makers. Ready to plan your next event? Visit our homepage and discover the magic we bring to the table.